Search area changed by moving map.
Rent business premises
11

results match your criteria

Receive new ads as soon as they are published
Listings
at this marker:
x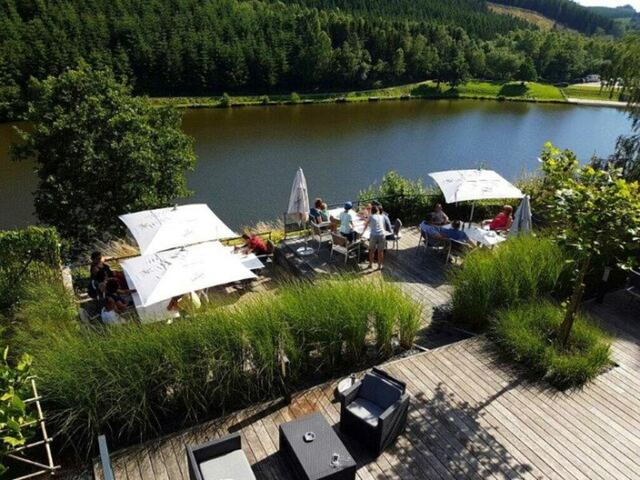 Exclusiveness
Business for rent in LUXEMBOURG 1KYKF
Chérubim vous propose à la location ce fonds de commerce pour Bar Brasserie situé dans la rue de Chimay à Luxembourg-Centre. Il possède un emplacement géographique exceptionnel et se trouve sur un axe très fréquenté. Vous disposerez d'un bar donnant sur une grande salle pouvant accueillir jusqu'à 45 couverts, d'une terrasse de plus de 14 couverts, d'une cuisine professionnelle (avec réfrigérateur et congélateur professionnel, fours, lave-vaisselle, réfrigérateurs pour boissons, chauffe-plats, ...), un espace de stockage. Tout le matériel ainsi que le mobilier est à disposition du nouvel acquéreur. Loyer mensuel : 9000 euros charges incluses. Pas de porte. 40000 euros. Pour plus d'informations contacter laurent@cherubim.lu ou 621775064. Si vous souhaitez vendre ou louer votre bien, contactez nous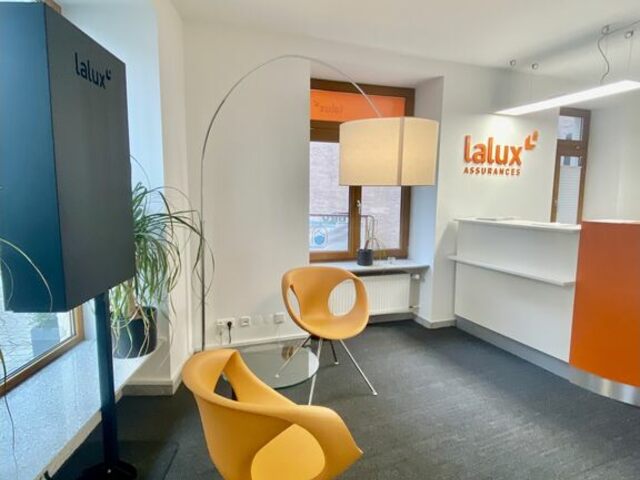 Business for rent in GREVENMACHER 1PDLG
CHEZ TOIT IMMOBILIERE, VOUS PROPOSE EN LOCATION UN BUREAU A GREVENMACHER LIBRE DE SUITE - RUE DE THIONVILLE Offrant: Espace bureau avec vitrine , coin cuisine, toilette séparé. L'ensemble dispose des prestations nécessaires : Chauffage, câbles, internet. Commission d'agence 15% du premier loyer annuel + 17 % TVA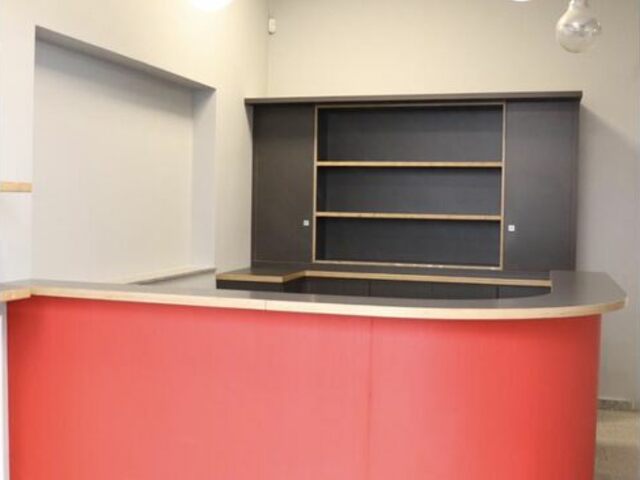 Exclusiveness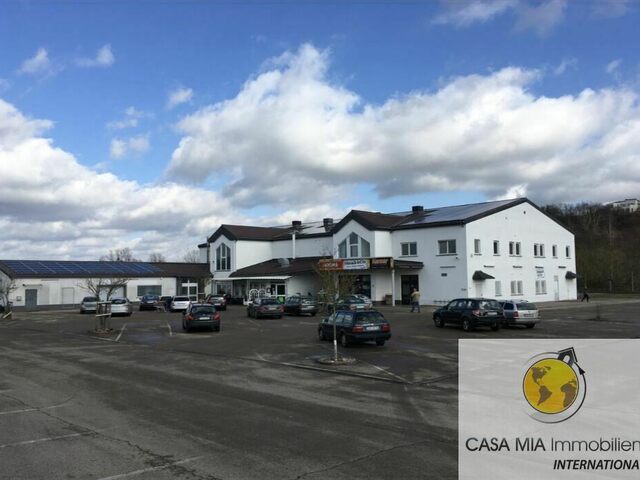 Business for rent in KONZ (DE) 1FVBK
Objektbeschreibung: Die verkehrsmäßig gut angeschlossene und zentrale gelegene Einzelhandelsfläche befindet sich in einem Nahversorgungscenter im Gewerbegebiet von Konz. Bis zuletzt befand sich ein Norma Lebensmittelmarkt auf der Einzelhandelsfläche. Wegen des Baus eines neuen Standortes hat Norma die Liegenschaft verlassen. 2019 wurde die Dachfläche des Centers mit einer modernen Photovoltaikanlage ausgestattet. Um die Effizienz der Liegenschaft weiter zu steigern wird 2021 eine neue Brennwertanlage verbaut. Im Objekt befinden sich diverse Kleingewerbetreibende, wie eine Bäckerei, eine Metzgerei, sowie ein Bistro. Allen Mietern im Objekt stehen mehr als 100 Parkplätze gemeinschaftlich zur Verfügung. WICHTIG: Die Nutzung der Einzelhandelsfläche ist aufgrund des Bebauungsplans ausschließlich Lebensmitteleinzelhändlern gestattet. Anderweitiger Einzelhandel darf sich aufgrund dieses Bebauungsplanes nicht ansiedeln. Hierüber hinaus kann jedoch jede Großhandelsform ihr Geschäft eröffnen. Ebenso kann die Fläche zur Nutzung als Büro, Ausstellungsraum, ggf. Restaurant umfunktioniert werden. Angaben zur Ausstattung: Die Einzelhandelsfläche verfügt über ausreichend Lager- und Sozialräume sowie einen eigenen Ladebereich mit dazugehöriger Laderampe. Bei Bedarf kann die Lagerfläche in Verkaufsfläche umgewandelt werden. Der gesamte Boden der Mietfläche ist gefliest. Elektrische Ein- und Ausgangstüren befinden sich direkt bei den Parkplätzen. Unmittelbar neben dem Ein- und Ausgang befindet der überdachte Einkaufswagenbereich. Zustand: gepflegt Anzahl Etagen: 2 Stockwerk: Erdgeschoss Grundstücksfläche: 5000,00 m² Gesamtfläche: 680,00 m² Neben-/Lagerfläche: 150,00 m² Verkaufsfläche: 530,00 m² Anzahl Stellplätze: 100 Fußboden: Fliesen Heizung: Zentralheizung Wesentlicher Energieträger: Öl Baujahr: 1992 Ausstattung: Einbauküche, Barrierefrei Infrastruktur: Apotheke, Lebensmittel-Discount, Allgemeinmediziner, Kindergarten, Grundschule, Hauptschule, Realschule, Gymnasium, Gesamtschule, Öffentliche Verkehrsmittel Lagebeschreibung: Konz hat ca. 19.000 Einwohner und liegt weniger als 10 Kilometer südlich von Trier mit ca. 110.000 Einwohnern. Ebenso kurz ist die Luxemburgische Grenze entfernt. In den vergangenen Jahren haben sich weitere Einzelhandelsketten wie Edeka, Netto, sowie Aldi in der unmittelbaren Umgebung angesiedelt.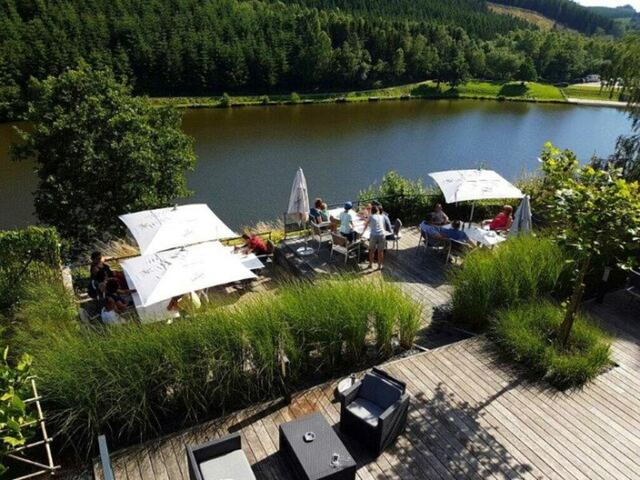 Horeca for rent in BERTRIX (BE) 1OROU
À LOUERCharmant restaurant (65 couverts) situé dans un beau complexe hôtelier de 37 chambres avec terrasse (50 couverts) offrant avec splendide vue panoramique sur le Lac de Neufchâteau et vaste parking (30 places).Composition du bien : Charmant restaurant situé dans un beau complexe hôtelier de 37 chambres.Salle de restaurant pouvant accueillir 65 couverts avec belle terrasse (+-50 couverts) avec splendide vue panoramique sur le Lac, vestiaire, espace bar (réserve + chambre froide), cuisine professionnelle (réserves, chambre froide, salle de plonge avec vaisselier, …), sanitaires (homme, dame et personnes à mobilité réduite).Vaste parking de 30 places.Quelques renseignements complémentaires:Compteur électrique bi-horaire, châssis en PVC avec doubles vitrages, raccordements téléphone, internet et télédistribution, détection incendie… Disponible de suite.Obligation d'ouverture 7 jours/7.Prix du loyer : 2000 € / mois.Charges provisionnelles : 500 € / mois (avances pour les consommations d'eau et de chauffage avec décompte trimestrielle)Garantie locative : 3 mois de loyer.Plus d'informations, photos et/ou une visite sur place ?SYMBIHOUSE-Ardenne Service srl - 6880 BERTRIX.TEL/GSM : 061/611.222 - 0460/97.32.32 immo@symbihouse.be - www.symbihouse.be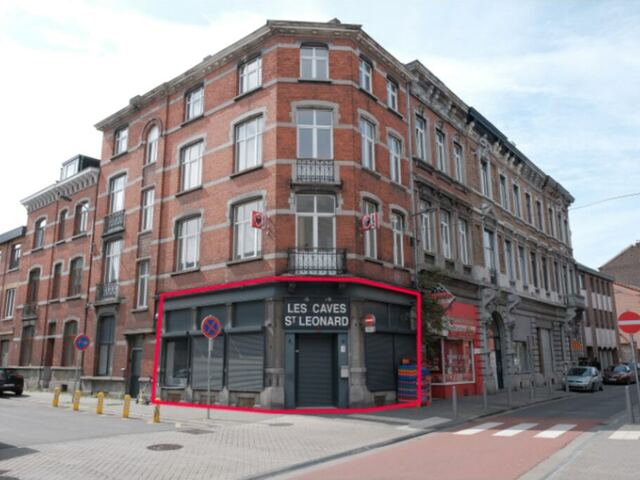 Horeca for rent in LIÈGE (BE) 1OFW3
Situé au sein du quartier animé de Saint Léonard, à proximité des différents commerces.Le local d'angle comprend une salle de bar, un espace de rangement, une toilette homme et femme, un bar avec pompes à bière. Possibilité d'installer une terrasse à l'avant du commerce et de profiter du soleil tout au long de la journée.- Libre de brasseur- Caves spacieuses- Bar rénovéNéanmoins le commerce n'est pas libre de jeux.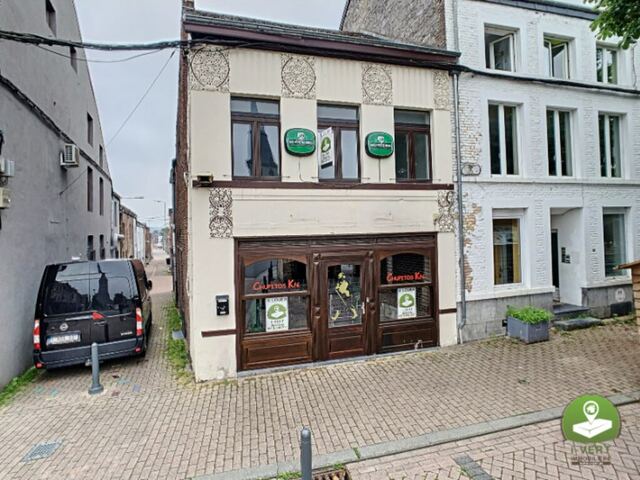 Horeca for rent in CINEY (BE) 1JB3P
Place Monseu, établissement HoReCa comprenant au sous -sol: 2 caves dont 1 avec trappe de chargement sur la façade latérale, toilettes - rez: taverne de 40 places avec bar, cuisine non équipée, terrasse - 1er étage: appartement 5 pièces, une salle de bains - 2ème étage un grenier - chauffage gaz de ville, précompte immobilier 148€/mois, garantie locative 12 mois de loyer (possibilité de réduire à 6 mois avec brasserie) - LIBRE - Visites et renseignements à l'agence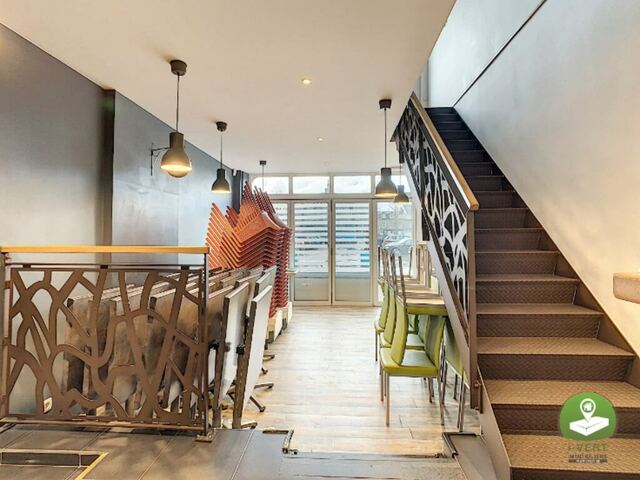 Horeca for rent in CINEY (BE) 1EPL8
VISITE VIRTUELLE DISPONIBLECiney-place, établissement horeca de +/- 65 m² avec appartement de 32 m² et caves. Terrasse de 55 m². Totalement équipé pour l'horeca (cuisine, chambres froides, mobilier, etc ...). L'appartement comprend : une chambre, un séjour, une salle de douche et un hall de nuit. Chauffage au gaz de ville. Libre immédiatement. Garantie locative de 12 mois (possibilité de 6 mois de garantie avec brasserie). Précompte immobilier de 119€/mois. Visites et renseignement à l'agence.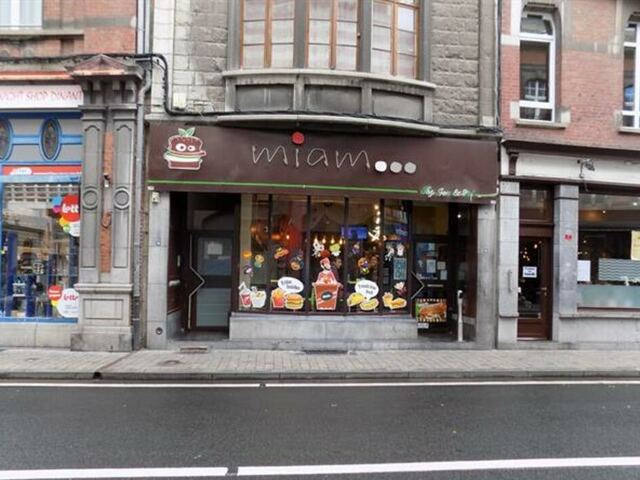 Horeca for rent in DINANT (BE) 11K2D
A remettre, friterie-snack, active sous l'enseigne 'Miam...', ouverte depuis 2010, située au coeur de la Ville de Dinant, à deux pas des écoles et de l'administration Communale. La surface commerciale, d'une superficie totale de ± 110m² comprend: une salle de restauration avec comptoir/friterie, une cuisine/réserve, des sanitaires et des caves. Prix du fonds de commerce: Faire offre à partir de 25.000€. Quote-part dans le PI: ± 85€/mois. Possibilité location de la surface meublée, sans reprise du fonds de commerce: 2.000€/mois. Plus d'informations au 081/26.26.09
Business for rent in ESCH-SUR-ALZETTE MPS5
Esch-sur-Alzette: Situé au centre ville d' Esch sur Alzette, à deux pas de la zone piétonne, un salon de coiffure (85 m2) avec clientèle locale. Environnement exceptionnel. sous sol avec wc. Loyer: 2600,00 € TTC Charges : 250,00 € TTC Fond de commerce à payer : 5000 €. Disponibilité: à convenir.
Send an inquiry to real estate agents having property that matches your criteria.
FEATURED REAL ESTATE AGENCIES
Featured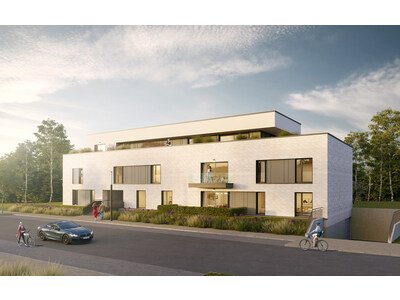 Blog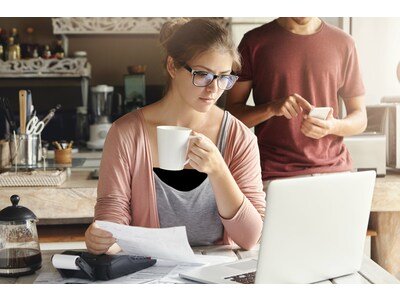 All news
Suggested listings in proximity