House for sale bissen
8

results match your criteria

Receive new ads as soon as they are published
TOP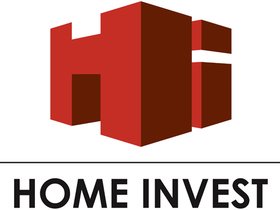 House for sale in BISSEN 11M0A
1 215 000
201 m²
5 Rooms
3
4
PROCHAINEMENT EN CONSTRUCTION: Maison bi-familiale dont un appartement au rez-de-chaussée avec une surface habitable de +/- 86 m2 et une terrasse de +/- 12 m2 se composant comme suit: Hall d'entrée, cuisine ouverte sur living/salle à manger donnant accès sur une terrasse, salle de bains, WC séparé, 2 chambres à coucher et un local technique dans la partie commune et un duplex au 1ier et 2ième étage avec une surface habitable de +/- 116 m2 et une terrasse de +/- 20 m2 se composant comme suit: Hall d'entrée, cuisine ouverte sur living/salle à manger donnant sur une terrasse, 1 chambre à coucher, salle de bains, WC séparé, débarras et au 2ième étage: 2 chambres à coucher et une salle de bains Le coût des quatre emplacements extérieurs est inclus dans le prix de vente. Bissen, profite à la fois du calme de la région ainsi que de la proximité de Mersch (5 min) et de Luxembourg-Ville (35 min) avec toutes les commodités quotidiennes. Le prix affiché s'entend HTVA sur la part constructions à réaliser. GARANTIE DÉCENNALE. Projet idéal pour un investisseur. Disponibilité: A convenir
FIRST
Property for sale in BISSEN 11MS0
1 215 000
201 m²
5 Rooms
3
4
PROCHAINEMENT EN CONSTRUCTION: Résidence à 2 unités dont un appartement au rez-de-chaussée avec une surface habitable de +/- 86 m2 et une terrasse de +/- 12 m2 se composant comme suit: Hall d'entrée, cuisine ouverte sur living/salle à manger donnant accès sur une terrasse, salle de bains, WC séparé, 2 chambres à coucher et un local technique dans la partie commune et un duplex au 1ier et 2ième étage avec une surface habitable de +/- 116 m2 et une terrasse de +/- 20 m2 se composant comme suit: Hall d'entrée, cuisine ouverte sur living/salle à manger donnant sur une terrasse, 1 chambre à coucher, salle de bains, WC séparé, débarras et au 2ième étage: 2 chambres à coucher et une salle de bains Le coût des quatre emplacements extérieurs est inclus dans le prix de vente. Bissen, profite à la fois du calme de la région ainsi que de la proximité de Mersch (5 min) et de Luxembourg-Ville (35 min) avec toutes les commodités quotidiennes. Le prix affiché s'entend HTVA sur la part constructions à réaliser. GARANTIE DÉCENNALE. Projet idéal pour un investisseur. Disponibilité: à convenir
House for sale in BISSEN 11LZK
1 215 000
201 m²
5 Rooms
3
4
PROCHAINEMENT EN CONSTRUCTION: Maison bi-familiale dont un appartement au rez-de-chaussée avec une surface habitable de +/- 86 m2 et une terrasse de +/- 12 m2 se composant comme suit: Hall d'entrée, cuisine ouverte sur living/salle à manger donnant accès sur une terrasse, salle de bains, WC séparé, 2 chambres à coucher et un local technique dans la partie commune et un duplex au 1ier et 2ième étage avec une surface habitable de +/- 116 m2 et une terrasse de +/- 20 m2 se composant comme suit: Hall d'entrée, cuisine ouverte sur living/salle à manger donnant sur une terrasse, 1 chambre à coucher, salle de bains, WC séparé, débarras et au 2ième étage: 2 chambres à coucher et une salle de bains Le coût des quatre emplacements extérieurs est inclus dans le prix de vente. Bissen, profite à la fois du calme de la région ainsi que de la proximité de Mersch (5 min) et de Luxembourg-Ville (35 min) avec toutes les commodités quotidiennes. Le prix affiché s'entend HTVA sur la part constructions à réaliser. GARANTIE DÉCENNALE. Projet idéal pour un investisseur. Disponibilité: à convenir
House for sale in BISSEN 11Y52
Maison accolée d'un côté avec Hall d'entrée, Salon, Salle à manger, Cuisine, W.C. séparé, Rangement, Cave, Chaufferie, Palier, 3 chambres à coucher, Grenier, Terrasse, Jardin, Parking devant la maison.
Semi-detached house for sale in BISSEN 10OON
745 000
140 m²
4 Rooms
1
1
Charmante maison jumelée de construction récente avec 140 m2 habitables sur 2,35 ares, comprenant: 4 chambres, cuisine équipée, salle à manger / séjour avec feu, salle de douche, wc séparé, buanderie + grenier aménageable, Balcon de 11 m2, Terrasse de 30 m2 / parkings et jardin ensoleillé. À visiter !! " Bien proposé dans notre Bourse d'Échange !! " Energiepass estimé : E / F. Si votre immeuble - maison ou appartement - est devenu trop grand ou trop petit ou pour échanger l'ancien par du nouveau contactez-nous! Immo-Macedo fait des estimations gratuites de votre bien immobilier aussi les weekends sur rdv au 661 85 92 28.
House for sale in ROOST 12M1K
1 300 000
190 m²
4 Rooms
2
L'Agence ImmoFox vous propose à la vente une magnifique Maison érigée sur un terrain de 8 ares et une surface habitable de +/- 190 m2 à Roost. La maison ce compose comme suite: - Hall d'entrée, - Salon-salle à manger, - Une cuisine équipée avec accès sur la terrasse, - 4 chambres à coucher, - Une salle de bains, - Une salle de douche, - Grande cave, - Jardin, - Garage pour 2 voitures Pour plus de renseignements n'hésitez pas à contacter Andreia au 621 598 121 Disponibilité: à convenir
Under offer
House for sale in BISSEN 10YGK
645 000
125 m²
3 Rooms
1
1
SCHAUS Immobilier vous propose à la vente cette charmante maison implantée dans le village de Bissen. La maison se compose comme suit : - L'entrée se fait par le hall d'entrée, depuis lequel les pièces mentionnées ci-dessous sont accessibles. - Un salon/salle à manger d'une surface d'environ 25,00m2, dont le sol est recouvert par du parquet. - Une cuisine semi-ouverte (+- 8,00m2) avec un accès à la terrasse et au jardin. - Un WC séparé. Un escalier en bois permet d'accéder au premier étage. - Un grand palier (+- 11,50m2), pouvant également servir de bureau, dessert les pièces suivantes. Le sol de cette pièce est recouvert de parquet. - Une salle de bains avec douche, baignoire, WC et double vasque. - Deux chambres dont les surfaces respectives sont d'environ 11,00m2 et 14,50m2 Depuis le palier susmentionné, un escalier mène au second étage où se trouve une troisième chambre dans un grand grenier aménager (+-30,00m2). La maison dispose d'un beau jardin naturel, idéalement exposé au soleil. Dans le jardin se trouve une terrasse couverte. L'offre est complétée par une cave et un carport. La maison se trouve dans une rue calme et agréable, à proximité de toutes les commodités, notamment : - Les accès aux axes de circulations ; le Kirchberg se trouve à 20 minutes en voiture, la Zone Artisanale « Jauschwis » se trouve à 5 minutes. - Le futur datacenter de Google sera implanté à Bissen. - Les commerces de proximité se trouvent dans le village, ainsi qu'à Mersch (5 minutes en voiture). - Des crèches et des écoles se trouvent dans les environs. - Bissen est desservi par des bus, reliant la localité à Mersch et à Luxembourg-Ville. En ce qui concerne les équipements de la maison, il convient de souligner que : - Les fenêtres sont en double vitrage. - La toiture est en ardoise. - Le chauffage est au mazout. - Le passeport énergétique est disponible : G-G Nous sommes à votre entière disposition pour tout renseignement complémentaire et un rendez-vous de visite. La commission est à la charge du vendeur. Disponibilité: immédiate
*** Under Sales Agreement *** Charming house with a total area of ​​140 m2, including 105 m2 living space and 35 m2 utility space. Traditional construction, complete renovation to provide, this property offers the potential for expansion of the living space and the possibility of developing a garage on the ground floor. The house has an attic, a cellar, a large flat garden facing south without opposite and a terrace. This close to all amenities: schools, relay house, public transport, shops, etc .... The house is composed as follows: On the ground floor: - Entrance hall - Technical room - Laundry room - Workshop - Cellar 1st floor: - Hall - Living room - Dining room - Separate kitchen with terrace and garden access (possibility to open towards to the living room) - Storeroom - Office   2nd floor: - Night hall - Bathroom - Three bedrooms - Attic access On the 3rd floor: - Attic Do not hesitate to contact us if you have a property for sale or rent! We are constantly looking for the sale and rental of apartments, houses, building plots for our already existing clientele. Our estimates are free. We are also available on Saturdays for visits, depending on the availability of the owners. To obtain your credit, our relationship with our financial partners will allow you to have the best conditions.
Send an inquiry to real estate agents having property that matches your criteria.

Suggested listings in proximity