ImmobilierPlus
Real estate agency
ImmobilierPlus
4 Place de L'Hotel de Ville
4138 Esch-sur-Alzette Luxembourg
About us
Supported services:
Spoken languages
Luxembourgish
French
German
Portuguese
English
Italien
Office for rent in DUDELANGE QALF
Nous vous proposons à la location un poste de travail dans un bureau partagé à trois dans un espace accueillant et professionnel. Font également partie de l'ensemble: - une salle de douche avec WC commune - une kitchenette / espace de réunion commun Le loyer pour le poste de travail est de 350€ + 25€ de charges. Contactez-nous au 26 53 12 08.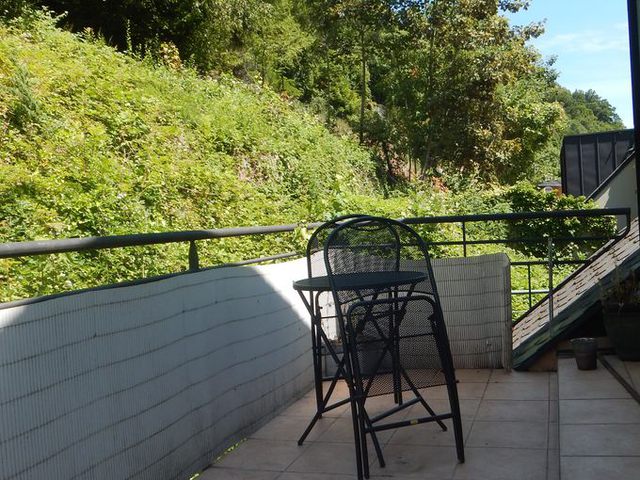 Apartment for sale in LUXEMBOURG-CLAUSEN 10HY7
725 000
83 m²
2 Rooms
1
1
ImmobilierPlus, property specialist in Luxembourg, offers for sale this apartment of 2006, on the third and last floor (WITHOUT lift) of a residence of six units, located a few minutes walk from the city center of Luxembourg, rue de Clausen. The apartment with a floor area of ​​83.12m2 (according to cadastre) is located at the back of the building and overlooks a large plot of 21.28 ares belonging to the co-property (accessible by a staircase at the rear of the building). The apartment consists of: - a living room - currently used as a bedroom - with access to the terrace at the back of the building - a kitchen, originally open - now separated from the living room by a partition easy to remove - with access to the terrace - a bedroom - an little office room - a bathroom - a cellar - an inside parking There is NO LIFT. Bus stop near the residence. The bedroom is rented till 31/12/2019. Possibility of early departure (to be discussed). *** Please contact us on 26 53 12 08 ***
Industrial premises for sale in LAMADELAINE 10YUA
ImmobilierPlus, spécialiste de l'immobillier à Lamadelaine, vous propose à la vente ce hall industriel situé au Pôle Européen de Développement (PED) de Rodange. Actuellement centre de stockage / logistique, il comprend environ 3 600 m2 de dépôt et 650 m2 de bureaux répartis sur deux étages et un sous-sol, ainsi qu'une vaste aire de parking. Les capacités de stockage actuelles se montent à env. 4000 palettes. Deux ponts roulants d'une capacité de 8 tonnes chacun. Bail emphytéotique (env. 29€ / an). Nous contacter au 26 53 12 08. ****************************** ImmobilierPlus, property specialist in Lamadelaine, offers for sale this industrial hall located at the European Development Pole (PED) of Rodange. Currently storage / logistics centre, it includes approximately 3,600 m2 of storage and 650 m2 of offices spread over two floors and a basement, and a large parking area. The current storage capacities are approx. 4000 pallets. Two cranes with a capacity of 8 tons each. Emphyteutic lease (about 29 € / year). Contact us at 26 53 12 08.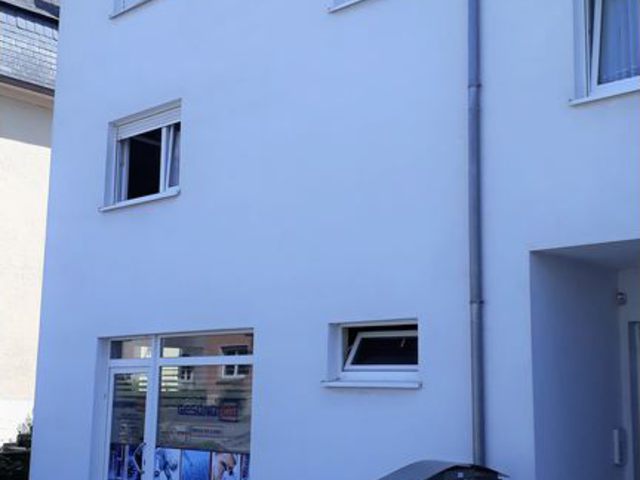 Business premises for sale in HELMSANGE 10C3I
***Pour investisseurs*** ImmobilierPlus, spécialiste de l'immobilier à Helmsange, vous propose à la location ce local commercial / bureau, en rez-de-chaussée d'un bâtiment de 2007, de 8 unités, situé à Helmsange (Walferdange). Le lot inclut une cave et trois places de parking extérieures. Le local est actuellement loué à un laboratoire d'analyses. Pour plus d'informations, nous contacter s'il-vous-plaît au 26 53 12 08.
Our Contacts
MAIN ADDRESS :
4 Place de L'Hotel de Ville 4138 Esch-sur-Alzette Luxembourg
Opening hours:
Weekdays:
from 9h00 to 12h00
from 13h30 to 18h30
Saturday:
By appointment
+352 26 53 12 08