Sale residence luxembourg-bonnevoie
Sale residence luxembourg-bonnevoie
6

results match your criteria

Receive new ads as soon as they are published
TOP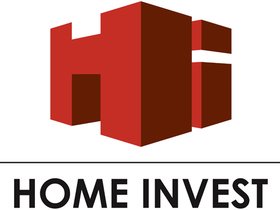 Residence for sale in LUXEMBOURG-BONNEVOIE 1B2I1
from 836 000 to 1 397 000
Nouvelle résidence de petite taille qui s'intègre parfaitement dans le quartier calme de la rue Lippmann à Bonnevoie 3 Appartements de 1 à 3 chambres à partir de 82 m2. Finitions haut de gamme. Les atouts les plus saillants du quartier Bonnevoie sont : - une excellente connexion au réseau des transports publics, - places de parking résidentiel, - la proximité de la Gare centrale avec sa passerelle pour piétons, - à proximité des espaces verts publics et de détente - une situation favorable aux services et commerces de proximité. Disponibilité: 2021-2022
Residence for sale in LUXEMBOURG-BONNEVOIE 1CM8D
RESIDENCE PHOENIX FOR SALE - New apartments project in Luxembourg-Bonnevoie In the heart of a quiet, multicultural and pleasant residential area, the Phoenix project is rising from the ground to seduce Bonnevoie. The refurbished, mixed-use complex offers flats ranging from studios to 2-bedroom flats with an attractive aesthetic appeal for both contemporary and modern living. Each element has been designed with quality and well-being in mind. The Phoenix has character, with its top-of-the-range materials and smart layout. Close to all shops, services and public schools, the flats are at the heart of a dense public transport network and only 7 minutes by bike from the central station. For further information, please contact our agency on +352 26 54 17 17.
Residence for sale in LUXEMBOURG-BONNEVOIE 1B2HN
from 836 000 to 1 397 000
Nouvelle résidence de petite taille qui s'intègre parfaitement dans le quartier calme de la rue Lippmann à Bonnevoie 3 Appartements de 1 à 3 chambres à partir de 82 m2. Finitions haut de gamme. Les atouts les plus saillants du quartier Bonnevoie sont : - une excellente connexion au réseau des transports publics, - places de parking résidentiel, - la proximité de la Gare centrale avec sa passerelle pour piétons, - à proximité des espaces verts publics et de détente - une situation favorable aux services et commerces de proximité. GARANTIES DECENNALES. Disponibilité: 2021/2022
Residence for sale in LUXEMBOURG-BONNEVOIE 1COLA
Le quartier de Bonnevoie jouit d'une situation privilégiée, à proximité du centre-ville de Luxembourg et de la gare centrale. Prisé par les familles et les jeunes couples, Bonnevoie offre à ses habitants un cadre de vie des plus attrayants grâce, notamment, à un large éventail de commerces et de services.Empreinte d'histoire et célèbre pour ses Rotondes datant de la fin du 19e siècle, Bonnevoie se distingue par sa qualité de vie et sa dimension résidentielle, caractérisée par ses maisons colorées, le parc Kaltreis et la vallée de l'Alzette plus au Sud.Le quartier bénéficie d'une excellente connexion au réseau de transports, avec l'implantation de nombreux arrêts de bus desservant toute la capitale, dont un situé à 50 m du programme immobilier (lignes 3, 5, 6, 27, 30, 74 et 94), et la future mise en service en 2021 du tronçon Sud qui offrira aux résidents de la Résidence Phoenix un arrêt à 7 min de marche.    Les familles profitent également de la proximité des établissements scolaires pour y scolariser leurs enfants : la crèche des Poussins est accessible en 10 min à pied ; l'école fondamentale de Bonnevoie-Gellé se trouve à 200 m de la résidence, et celle de Bonnevoie-Schlechter à 550 m ; le lycée technique est quant à lui installé dans la même rue, à 650 m. - Quartier résidentiel dynamique
Residence for sale in LUXEMBOURG-BONNEVOIE 19QBV
PROJET VANNERUS BONNEVOIE L'Agence IMMOFECC vous propose la commercialisation de la nouvelle résidence VANNERUS à Luxembourg-Bonnevoie. La résidence VANNERUS située au coeur du quartier de Bonnevoie, quartier qui prend une nouvelle vie de par ses nouvelles constructions, offre une situation privilégiée, avec accès facile au centre-ville et à proximité du parc Kaltreis. Sa localisation privilégiée offre un vaste réseau de transports en commun (Train, bus, tram), une infrastructure autoroutière et un accès direct aux pistes cyclables et chemins piétons. Nous vous proposons un large choix de logements modernes et de standing allant du studio au penthouse, avec une livraison prévue au 2ème semestre 2022. La résidence comporte en sous-sol, 7 caves ainsi qu'un local vélo, un local poubelles et 2 locaux techniques. Au rez-de-chaussée, un superbe appartement avec jardin privatif de 65m2. Aux étages 1 & 2, plusieurs appartements de petites surfaces, idéal pour une première acquisition ou un investissement. Au dernier étage, le penthouse prestigieux promet un cadre d'habitation exceptionnel disposant de spacieuses terrasses avec une belle vue. De classe AAA, les logements sont à la pointe de la technologie offrant des prestations haut de gamme. Fenêtres triple vitrage, VMC double-flux, chauffage au sol, salles d'eau équipées, carrelage et parquet, stores à lamelles électriques avec système de contrôle à distance. Les prix affichés avec la TVA de 3% (sous condition d'acceptation de votre dossier par l'administration de l'enregistrement et des domaines). Emplacement de parking intérieur en supplément au prix de 55.000€ HTVA. Appartements en état futur d'achèvement, les modifications souhaitées seront possibles avec les conseils de nos architectes. Finitions au choix du futur propriétaire (voir cahier des charges sur demande). Acquérir un logement à Bonnevoie, c'est l'assurance de faire un bon investissement ! Pour tous renseignements complémentaires, contactez votre agence immobilière IMMOFECC au 26 37 90 45
Residence for sale in LUXEMBOURG-BONNEVOIE UYRA
The residence OBAN, ideally located in Luxembourg-Bonnevoie at 154 route de Thionville, enjoys 24 units with 3 studios, 15 one-bedroom apartments, 5 two-bedroom apartments and 1 three-bedroom apartment. The choice of materials and finishes has been studied with great care and attention to detail. The residence complies with the low energy rating and has the following characteristics: - energy efficiency class - A - insulation class - A - environmental performance class - A The air quality is ensured by a mechanical ventilation system with energy recovery. The agency property* offers selected objects tailored to your needs. Feel free to visit our website www.property.lu to discover our other properties or to contact us directly at: 26 86 13. If you have a property for sale or for rent, the agency property * is the only agency to offer professional announcements as well as exceptional service to present your property as well as it deserves.
Send an inquiry to real estate agents having property that matches your criteria.

Suggested listings in proximity