Parking for rent luxembourg-kirchberg
Search area changed by moving map.
Parking for rent luxembourg-kirchberg
6

results match your criteria

Receive new ads as soon as they are published
Listings
at this marker:
x
Outdoor parking for rent in LUXEMBOURG-KIRCHBERG 1GTO1
A SAISIR: EMPLACEMENT RUE ERASME A KIRCHBERG Emplacement extérieur à louer: - Gardien de 6h00 à 22h00 - à seulement 20m de l'arrêt du tram - proche des autoroutes - location de courte durée possible (au mois) Excellente opportunité pour toute personne travaillant au Kirchberg ou centre-ville car vous pouvez laisser votre véhicule sur votre emplacement privé, avec surveillance et vous déplacer avec le Tram. Pour de plus amples renseignements, veuilles svp, nous envoyer un e-mail à blissagency@hotmail.com ou par téléphone au +352 661 24 08 84.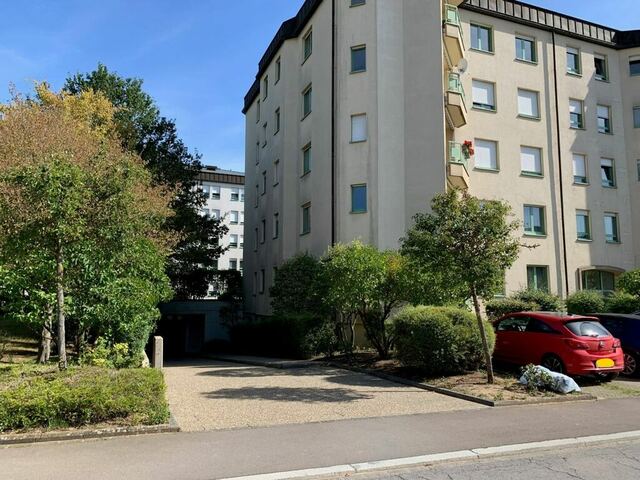 Parking for rent in LUXEMBOURG-KIRCHBERG 1GWEP
Real Estate Feltes offers you a parking space for rent in a residence located at 3 rue Abbe Jos Keup, Luxembourg-Kirchberg. Availability: Immediately __ The agency fees for the rental amount to 1 month's rent + 17% VAT. They are the responsibility of the tenant. This property interests you, please contact us at 248 488 - 1 or by email at feltes@feltes.lu to receive more information and / or make an appointment. Please also consult our website www.feltes.lu which is constantly updated with our latest rental offers. Real Estate Feltes is your trusted partner in your real estate transactions in the Grand-Duchy of Luxembourg. As we know how important these transactions are for you, we are committed to offer our know-how and knowledge to provide you with complete and serious services. We remain at your entire disposal if you are interested in selling or renting your property. We take care of the administrative and practical procedures, from the price estimation (provided for free), customer viewings, signing the notary deed or the sales agreement, to the delivery of keys.
Parking for rent in LUXEMBOURG-KIRCHBERG QH66
LUXEMBOURG-KIRCHBERG A LOUER 2 parkings intérieurs dans un immeuble résidentiel, rue d'Avalon, proche du Centre d'Affaires avenue Kennedy Loyer : 180 euros par emplacement Caution (télécommande et clé d'accès) : 200 euros Disponibilité: à convenir Disponibilité: à convenir
Send an inquiry to real estate agents having property that matches your criteria.

Suggested listings in proximity