Noertzange
8

results match your criteria

Receive new ads as soon as they are published
FIRST
Semi-detached house for sale in NOERTZANGE 192AJ
1 345 000
200 m²
4 Rooms
3
2
GROUPE IRIS IMMOBILIER SA vous propose, en nouvelle construction, cette belle maison jumelée située dans la rue de la gare à Noertzange. La construction d'une surface habitable de +/- 200m2 sera implantée sur un terrain de +/- 3 are. Composition : Rez-de-chaussée Accès principal Un vaste hall d'entrée Un garage pour 2 voitures et espace rangement Un grand salon lumineux donnant accès à une terrasse de +/- 26m2 Une cuisine ouverte Un WC séparé Un débarras 1er Etage Une chambre parentale avec un dressing, une salle de bain privative et une terrasse Un bureau Une salle de bain Un débarras Une buanderie 2ième Étage Deux chambres à coucher avec terrasse Un dressing Une salle de bain Mise en oeuvre à standard élevé, tel que triple vitrage, un chauffage, ainsi que des finitions en haut de gamme sont garanties. L'objet maison sera livrée clé en main. Un cahier de charges est en cours d'élaboration. Prix affiché TTC 3 % sous condition d'autorisation de l'administration des contributions. Contactez-nous 28 66 65 20 ou par email à contact@groupeiris.lu afin de fixer un rendez-vous à l'agence avec un de nos agents. Disponibilité: à convenir Énergie : GES (Gaz à effet de serre) - A
Under offer
Individual house for sale in NOERTZANGE 1AX2J
*** ON SALE AGREEMENT *** We are pleased to offer you for sale this warm free house on the 4 sides which is located in the city of Noertzange, in the municipality of Bettembourg. With surroundings 100m2 habitable, ideal for young couple or little families, it consists of: - Entrance hall; Double living; - Kitchen equipped and separated with balcony access; - Two bedrooms; - Shower room with toilet; - Great Basement with double garage, laundry, boiler room, workshop and toilet; - A garden and a terrace; - An outdoor parking. Details: - No work to be planned except personal taste; - Marble, tiling and parquet flooring; - Double glazing, electric and manual shutters; - Gas heating. Available immediately. For more information, please contact the agency.
House for sale in NOERTZANGE 1AUCX
925 000
130 m²
4 Rooms
1
2
AFIL IMMO vous présente la maison parfaite pour votre famille, elle vous surprendra par sa modernité et sa luminosité. Elle se compose comme suit: - Au sous-sol: une spacieuse cave, la buanderie, la chaufferie. - Au rez-de-chaussée: hall d'entrée, salle à manger et living, cuisine équipée moderne indépendante accès sur terrasse et jardin, un WC séparé. - Au premier étage: une grande chambre à coucher et deuxième chambre à coucher et une salle de bains avec Wc séparé. - Au deuxième étage: 2 chambres à coucher salle de douche. -Garage pour 2 voiture Quelques travaux de finition sont à prévoir. AFIL IMMO s'engage dans toutes vos démarches immobilières (estimation, vente, location de biens, recherche de financements). Vous satisfaire est notre priorité ! Les prix s'entendent frais d'agence de 3 % + TVA 17 % inclus. Disponibilité: à convenir
Semi-detached house for sale in NOERTZANGE 1B23V
925 000
130 m²
4 Rooms
2
2
L'agence MGA Immobilier vous présente une belle maison libre de 3 côtés sur un terrain de +- 10 ares à Noertzange. Elle se compose comme suit: - Hall d'entrée, - cuisine individuelle, - salle à manger, - salon séjour, - salle de douche avec WC, - chambre à coucher, 1er étage: - 3 chambres à coucher, - salle de bains avec WC et double vasque, 2e étage: - grenier aménagé. - Toiture refaite en 2010, - Chaudière de 2012, - Façade refaite en 2018, Informations supplémentaires: * à 5 min de Schifflange, * Transports en commun à proximité (5min), * Maison semi-rénovée, * Grand jardin/grand terrain, * crèches (5 min à pied, 700m), Disponibilité: 01/2021 Disponibilité: immédiate
Semi-detached house for sale in NOERTZANGE 192AG
1 345 000
200 m²
4 Rooms
3
2
GROUPE IRIS IMMOBILIER SA vous propose, en nouvelle construction, cette belle maison jumelée située dans la rue de la gare à Noertzange. La construction d'une surface habitable de +/- 200m2 sera implantée sur un terrain de +/- 3 are. Composition : Rez-de-chaussée Accès principal Un vaste hall d'entrée Un garage pour 2 voitures et espace rangement Un grand salon lumineux donnant accès à une terrasse de +/- 26m2 Une cuisine ouverte Un WC séparé Un débarras 1er Etage Une chambre parentale avec un dressing, une salle de bain privative et une terrasse Un bureau Une salle de bain Un débarras Une buanderie 2ième Étage Deux chambres à coucher avec terrasse Un dressing Une salle de bain Mise en oeuvre à standard élevé, tel que triple vitrage, un chauffage, ainsi que des finitions en haut de gamme sont garanties. L'objet maison sera livrée clé en main. Un cahier de charges est en cours d'élaboration. Prix affiché TTC 3 % sous condition d'autorisation de l'administration des contributions. Contactez-nous 28 66 65 20 ou par email à contact@groupeiris.lu afin de fixer un rendez-vous à l'agence avec un de nos agents. Disponibilité: à convenir Énergie : GES (Gaz à effet de serre) - A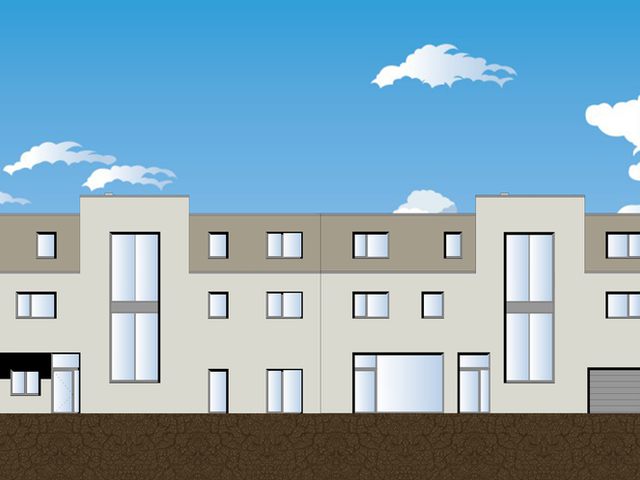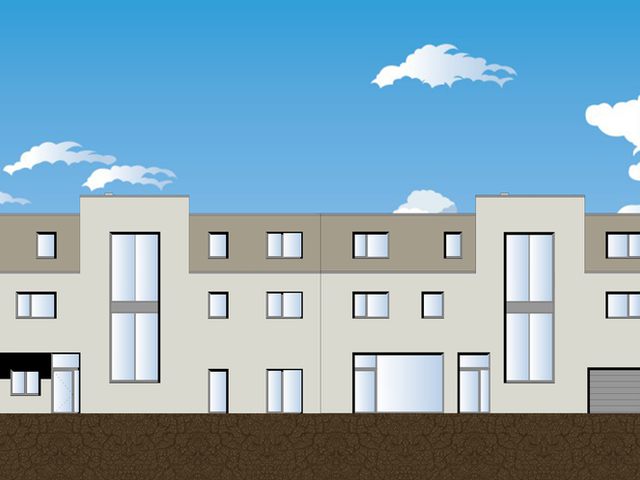 Apartment for sale in NOERTZANGE 10AE4
720 174
116.65 m²
3 Rooms
1
---------- RÉSERVÉ !!! ---------- Le projet sera construit sur un terrain d'environ 4,63 ares, situé au 67 route Principale à Noertzange. Noertzange est une section de la commune de Bettembourg située dans le canton d'Esch-sur-Alzette. Bettembourg possède une infrastructure touristique complète : piscine couverte avec toboggans et wellness (saunas, bain turc, hammam), hôtels, nombreux restaurants (français, italiens, chinois) et cinéma. Détente, culture et découverte sont au rendez-vous : le Parc Merveilleux avec ses contes de fées animés, réserve d'animaux, oiseaux exotiques, aires de jeux pour enfants ainsi que des attractions telles que train miniature, poney express ou minicars offre un séjour inoubliable. Avec son programme « Beetebuerg life », Bettembourg organise régulièrement des activités culturelles telles que concerts, théâtre, expositions, cinéma plein air, fêtes populaires et manifestations sportives. Depuis 2010, la commune de Bettembourg organise la Nuit des Merveilles, un festival nocturne des arts de la rue qui connaît un grand succès chez grands et petits. Côté détente, Bettembourg offre des promenades dans le Parc Jacquinot, dans les réserves naturelles et dans l'étendue de nos forêts, des randonnées sur les circuits auto-pédestres ainsi que parcours de fitness ou circuits vélos pour les sportifs. L'accès à l'entrée principale de la résidence et du parking se trouve du côté gauche de la façade principale. La résidence abrite 4 appartements, dont 2 appartements au rez-de-chaussée et 2 duplex au 1er étage et combles. Vous aurez le choix entre 1 appartement (duplex) avec 3 chambre à coucher, 1 appartement (duplex) avec 2 chambres à coucher et 2 appartements avec 1 chambre à coucher. La maçonnerie sera réalisée avec du bloc beton et façade isolante. Les menuiseries extérieures seront équipées de fenêtres triple vitrage et de volets électriques. La toiture sera plate et isolée. Tous les aménagements et matériaux employés seront de grande qualité et toutes les finitions seront très soignées; seules des entreprises qualifiées et expérimentées seront retenues pour atteindre nos objectifs de qualité. La résidence est réalisée dans un esprit écologique pour le respect des générations futures. Elle atteint un niveau de performance énergétique de classe A grâce à une pompe à chaleur, une ventilation mécanique contrôlée et des panneaux solaires qui garantissent le chauffage et l'eau chaude. En ce qui concerne l'isolation thermique du bâtiment, on atteint un niveau de classe A. Afin de rester fidèle à cet esprit écologique nous vous conseillons d'opter pour un fournisseur d'énergie verte qui procure une énergie de sources renouvelables respectueuses de l'environnement.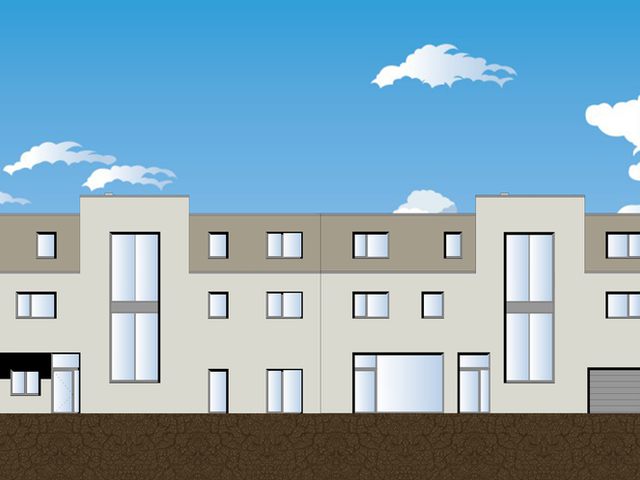 Real Estate Blog
14 August 2020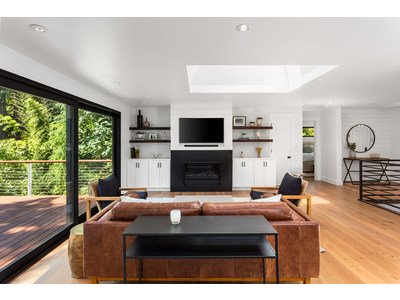 05 August 2020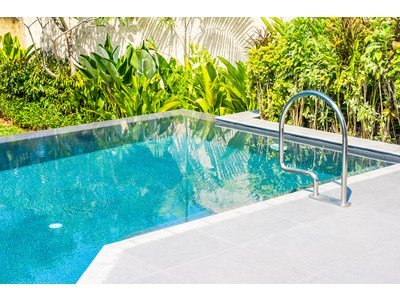 03 July 2020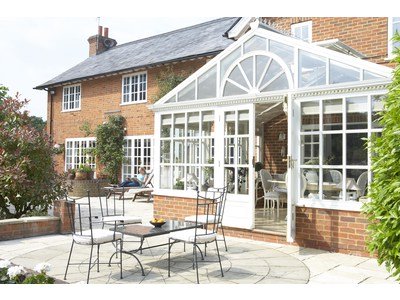 All news

Associated services
Finance
Insurance
Suggested listings in proximity