Residences luxembourg-kirchberg
Search area changed by moving map.
Residences luxembourg-kirchberg
10

results match your criteria

Receive new ads as soon as they are published
Listings
at this marker:
x
TOP PROJECT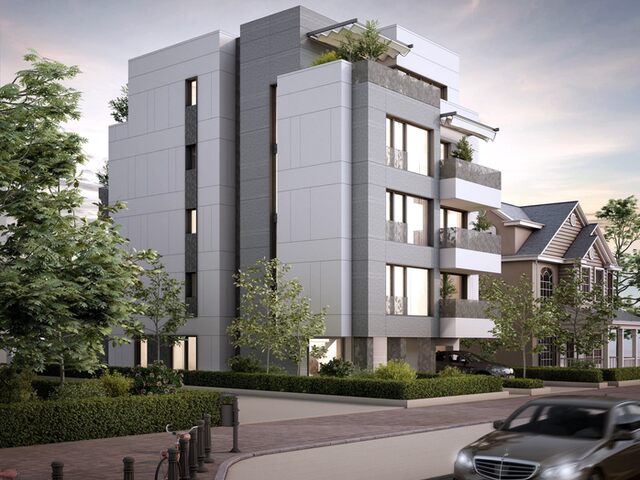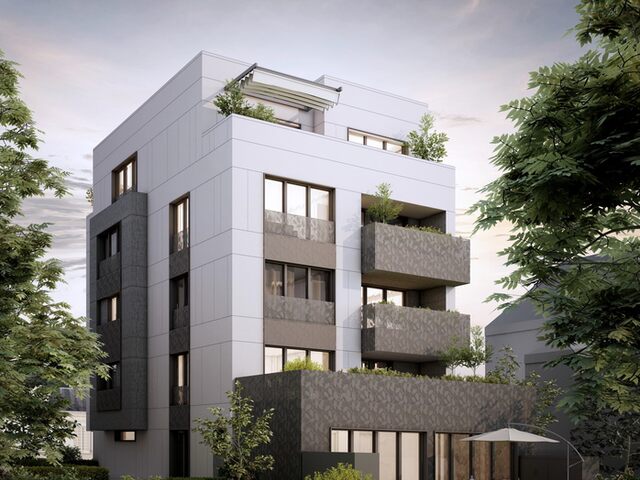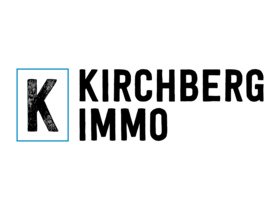 Residence for sale in LUXEMBOURG-KIRCHBERG 1OZ8I
from 524 279 to 1 485 446
Prochainement en construction à Kirchberg Luxembourg Résidence haut de gamme de 8 appartements idéalement situé Rue des Muguets à Luxembourg Kirchberg Les appartements bénéficient de grandes baies vitrées vers l'extérieur, d'un espace extérieur (loggia/terrasse) et d'une cave privative. Prestation haut de gamme: - Triple Vitrage - Revêtement de sol choisi par le client à hauteur de 65€ HT le m2 Parking 65 000€ HT. Le client à la possibilité de modifier et d'aménager les plans intérieurs. Début de construction : 1er trimestre 2022. Durée de construction : 24 mois.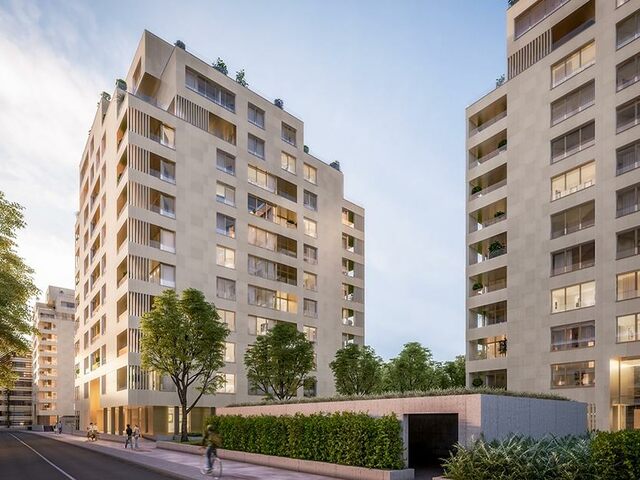 Residence for sale in LUXEMBOURG-KIRCHBERG 1PFGO
from 1 664 678 to 2 569 775
Nouveau projet résidentiel de haut standing dans un quartier proche de toutes commodités au Kirchberg de Luxembourg comprenant: - 1 appartement de 41 m2, - 1 appartement de 90 m2 avec deux chambres à coucher, 1 salle de douche, 1 WC séparé, une grande terrasse de 137 m2 et un garage pour 1 voiture, - 1 penthouse/duplex de 153 m2 avec 4 chambres à coucher, un espace-vie spacieux, 2 salles de douches, 2 WC séparés, 1 débarras, 2 terrasses et garage pour 2 voitures. La résidence comprend des caves privatives, un local buanderie commun et un local vélos/poussettes. Les prix varient de 703.936.-€ à 2.569.775.-€ Pour plus de renseignements, veuillez nous contacter au +352 691 156 162 Mr. Benedetti Luciano
Residence for sale in LUXEMBOURG-KIRCHBERG 1JOXM
SITUATION: La résidence «MARE» se situe à Luxembourg-Kirchberg, 85 rue des Maraîchers. Elle sera implantée sur un terrain de 15,67 ares. ENVIRONS: Le plateau de Kirchberg est situé au nord-est de la ville de Luxembourg. Le quartier des affaires, des banques et entreprises internationales est en pleine mutation et continuera à évoluer rapidement dans les années à venir. Le centre commercial «Auchan» à côté du cinéma et de la «Luxexpo TheBox» fut le premier complexe à ouvrir ses portes en 1996 avec ses galeries commerçantes sur deux niveaux et de nombreuses enseignes ainsi que plusieurs restaurants. Le nouveau complexe commercial «Infinity Shopping» a été inauguré en décembre 2019 et se trouve en face de la Philharmonie. Le concept s'articule autour le «Live, Shop, Work» et met les services essentiels à portée de main des centres culturels de la capitale tels que le MUDAM (Musée d'Art Moderne) ou le Grand Théâtre. Le Kirchberg est un quartier culturel. On y retrouve les deux bâtiments les plus modernes, la Philharmonie et le MUDAM (Musée d'Art Moderne) avec une architec- ture unique. Le musée de la forteresse de la ville de Luxembourg (Musée Dräi Eechelen) est caché derrière le MUDAM. Le plateau de Kirchberg est aussi connu pour ses équipements de loisir tels que le complexe spor- tif «d'Coque» avec sa piscine olympique, ses salles multisport et son mur d'escalade ou le multiplexe cinématographique Kinepolis. Les amis de la gastronomie trouveront également une foule de bons restaurant dans le quartier Kirchberg ainsi que des bars pour passer des soirées réussies. Pas loin du cinéma, la nouvelle bibliothèque nationale a ouvert ses portes en septembre 2019 dans son nouveau bâtiment. Elle abrite plus de 1,8 millions de documents physiques. 200.000 ouvrages d'origine internationale et luxembourgeoise sont directement accessibles. La «Luxexpo The Box» est une plateforme de rencon- tre et offre tout au long de l'année un large éventail d'évènements régionaux, nationaux et internationaux, des foires, salons, conférences et congrès. L'hôpital Kichberg, la Clinique Bohler et le Rehazenter se trouvent à 4/3,7/3,5 km de la résidence. CONSCIENCE ENVIRONNEMENTALE Dans le contexte actuel du développement durable ainsi que de l'économie de l'énergie et de son fort renchérissement nous avons opté pour une construction des habitations au standard dit «basse consommation d'énergie» «Niedrigenergiestandard» répondant à la classe d'efficience énergétique « B », la classe d'isolation « B » ainsi qu'à la classe de performance environnementale «B» du passeport énergétique. La construction et la conception architecturale, la finition de qualité ainsi que l'isolation thermique et phonique, garantissent à tout investisseur une stabilité assurée du capital engagé et un rendement adéquat certain. MOBILITÉ Le plateau de Kirchberg est relié au Limpertsberg par le Pont Grande-Duchesse Charlotte (Rout Bréck, fr.: Pont Rouge). 52 arrêts d'autobus desservent le quartier (lignes 7, 8, 16, 18, 20, 25, CN4). Depuis mars 2020 les transports publics sont gratuits au Luxembourg. 14 stations vél'Oh! au Kirchberg offrent des vélos libre-service. Depuis 2017 la nouvelle gare Luxembourg-Pfaffenthal a été mis en service qui relie le plateau du Kirchberg et le quartier Pfaffenthal au centre-ville de Luxembourg et à la gare centrale (trajet 5 minutes). Le funiculaire automatique est situé à côté du «Pont Rouge» (Rout Bréck). En montant par le funiculaire sur le plateau, il y a la possibilité de prendre le «Tram» (tramway) qui circule entre la «Luxexpo The Box» et la place de l'étoile. Le trajet est en train d'être prolongé jusqu'à la place de Paris et la gare centrale jusque fin 2020. L'aéroport (Findel) et la Cloche d'Or au sud du quartier de Gasperich seront reliés au trajet jusque 2023. www.luxtram.lu L'avenue J.F. Kennedy permet un accès direct aux grandes autoroutes A1 (Trèves) / A3 (Metz) / A6 (Arlon) et A7 (Route du Nord). ÉCOLES Au Kirchberg on trouve plusieurs écoles fondamentales: KIBEF, cycle C1–4 (1, rue Anne Beffort) KIBE2, cycle C1–4 (4, rue Anne Beffort) KINOP, cycle C1, Précoce (10, rue Marcel Noppeney) WELAIR, cycle C2–4 (2, rue de Laroche, hors service actuellement) Eis Schoul, cycle C1–4 (47–51, rue des Maraîchers, près de la résidence) www.eisschoul.lu Le quartier Limpertsberg est tout proche et dispose d'une grande offre de lycées comme: Lycée Technique des Arts et Métiers, Lycée Technique du Centre, Lycée de Garçons, Lycée Robert-Schuman, Lycée Vauban, Lycée Michel Lucius. L'école européenne à 23, bvd Konrad Adenauer offre aux enfants une éducation multilingue et multiculturelle dans l'enseignement préscolaire, primaire et secondaire. Elle suit un programme d'étude spécifique et délivre le baccalauréat européen comme qualification finale. www.eel2.eu Le Campus Kirchberg de l'université du Luxembourg se trouve à 6, rue Richard Coudenhove-Kalergi et 29, avenue J.F. Kennedy et héberge les facultés des sciences, de la technologie, de la communication et de la médecine, la faculté d'ingénierie, de droit, d'économie et de finances et les groupes de recherche etc. www.uni.lu--- L'excellent emplacement tout comme la construction et la conception architecturale, la finition de qualité ainsi que l'isolation thermique, garantissent à tout investisseur une stabilité assurée du capital engagé et un rendement adéquat certain et un confort de vie haut de gamme pour l'acquéreur voulant habiter ce bien. FISCHBACH Realtors & Developers vous propose des objets sélectionnés, pour répondre à la demande de notre clientèle. N'hésitez pas à consulter notre site WWW.FISCHBACH.LU pour découvrir de photos supplémentaires et nos autres biens. Pour plus d'informations veuillez contacter : IMMOBILIER FISCHBACH F Fischbach Realtors & Developers immo.fischbach@fischbach.lu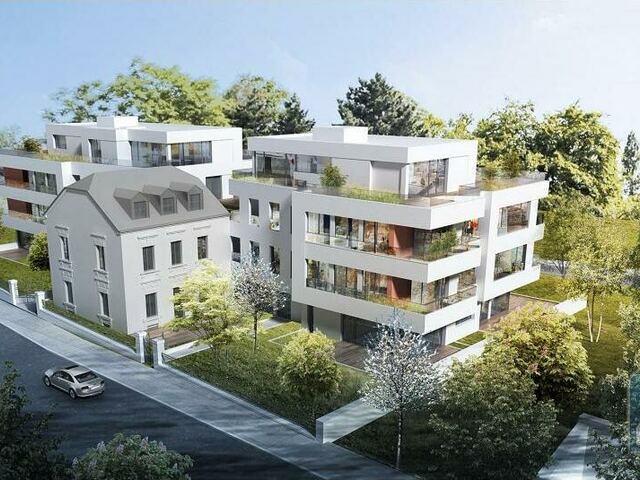 Residence for sale in LUXEMBOURG-KIRCHBERG 1P739
"LES HAUTS DE KIRCHBERG" Elegance and sophistication perfectly define the new project developed by the ARCHITECTS BOITO close to Luxembourg City. An exceptional residence, the first BREEAM certified residential project in Luxembourg offers an exceptional location. 2 residences having a total of 20 luxury units on 4 levels, ranging from 53.83 to 169.91 m² and 1 to 3 bedrooms. Each apartment has large windows, a beautiful terrace enventually also a garden and a spacious cellar. Our future occupants will enjoy a daily CONCIERGE SERVICE. Enjoy unparalleled comfort and enjoy a special care taken in the choice of materials. ABA Energy classification. * Discover this exceptional project and receive a full and detailed documentation, contact Mr Serge Cahen at +352 621.177.060 *
FEATURED LISTING
Residence for sale in LUXEMBOURG 1OEOC
from 910 291 to 2 545 610
Bienvenue à Belair… Profitez du charme d'une vie de quartier au cœur de la Capitale ! Situé à la limite Nord du quartier de Belair, un nouvel îlot résidentiel prend forme… « Les Hauts de Belair ». Douze écrins résidentiels, intègrent harmonieusement ce nouvel espace de vie qui perpétue la ligne directrice et paysagère de Belair. Un domaine perché au-dessus du Val Ste. Croix qui marie précieusement qualité de vie et élégance et dans lequel espaces verts et aires de jeux sont intégrés de manière délicate telles de véritables oasis au sein de la ville. La résidence « Terres de Nacre » au cœur des Hauts de Belair, dévoile une architecture sobre et contemporaine et compte 8 logements spacieux dotés d'équipements de qualité. A proximité immédiate, retrouvez les services et loisirs qui faciliteront votre quotidien : supermarché Delhaize, restaurants, Centre des Sports, Tennis club et aires de jeux !
Residence for sale in LUXEMBOURG-KIRCHBERG 1O9V9
from 1 577 843 to 1 643 874
** PURCHASE IN FULL PROPERTY ** The residence COLUMBUS belongs to a set of four residences, which composes the residential area of Media Bay to Luxembourg-Kirchberg. Columbus's entrance is comfortably directed to the main road, Rue Lucien Thiel, surrounded by a vast park, with a playground and a pedestrian area leading to the forest of Grünewald. The four residences are connected by green peaceful places. In the evening, the buildings are illuminated by a pleasant lightning atmosphere. The apartments from 1 to 3 rooms are particularly bright, each of them have a loggia as an advantage. The shown prices are in 3 % VAT. The parking (46.777 €) and the cellar (2.028 €/m2) are not included in the price.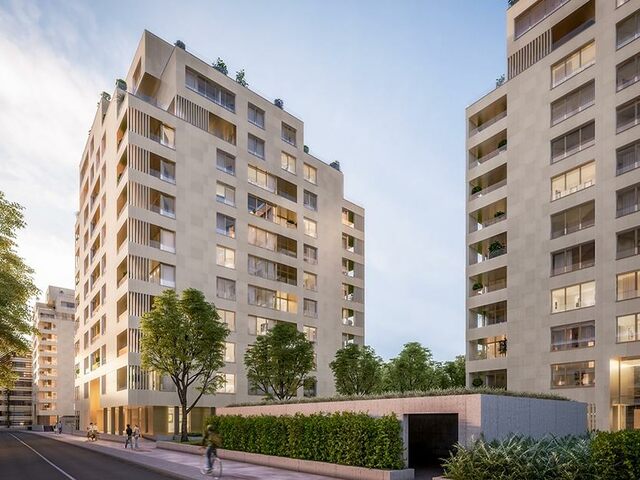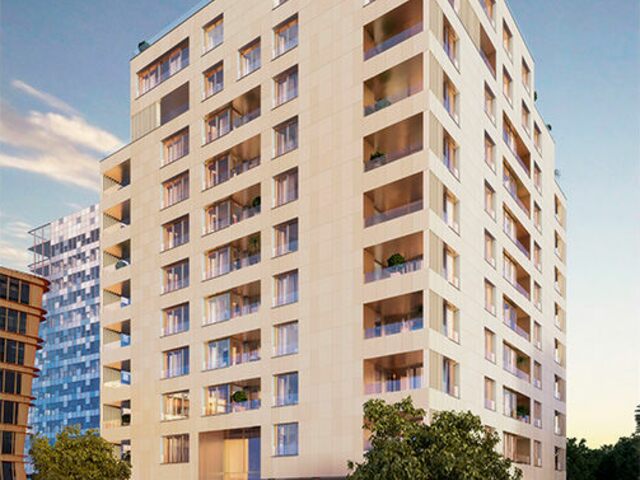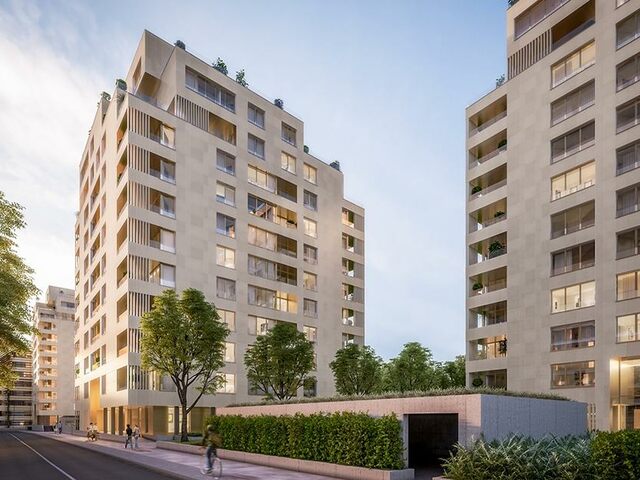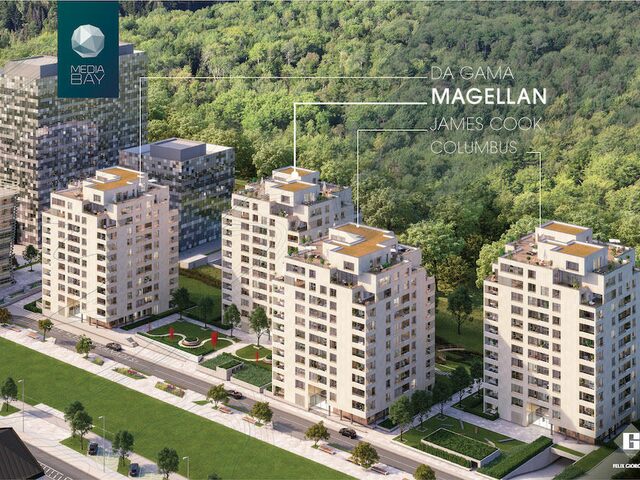 Residence for sale in LUXEMBOURG-KIRCHBERG 1K4WY
from 663 252 to 2 388 000
La résidence Magellan se situe au Kirchberg, dans un ensemble de quatre résidences qui forment le domaine Media Bay. Placée légèrement en retrait, elle offre un environnement paisible et naturel grâce à la nature environnante et au parc aménagé situé à l'arrière du bâtiment. Plus qu'un lieu de vie, c'est un véritable écrin de bien-être que nous vous proposons. La résidence en elle-même se compose de 12 étages pour un total de 78 appartements. On y retrouve des appartements d'une à trois chambres, de 41 à 150 m2. Avec ses deux penthouses en duplex et leur vue exceptionnelle, même les exigences les plus élevées seront comblées. Les appartements sont tous dotés d'un balcon, de grandes baies vitrées laissant entrer un maximum de lumière et offrant une vue splendide sur le plateau du Kirchberg et la nature. Grâce à la distribution optimale des espaces, célibataires, couples et familles trouveront sans aucun leur bonheur. Les appartements équipés de deux salles de bains, idéals pour les colocations, sont des biens particulièrement intéressants pour les personnes souhaitant faire un investissement. La résidence comprend également un sous-sol sur trois niveaux où se trouvent les locaux techniques, le local à vélos, les buanderies ainsi d'un parking sécurisé.
Send an inquiry to real estate agents having property that matches your criteria.
FEATURED REAL ESTATE AGENCIES
Featured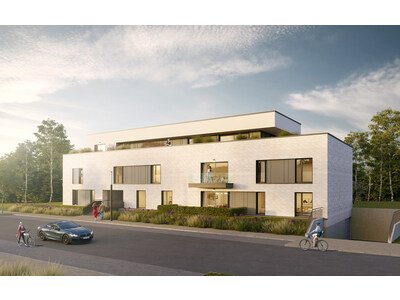 Blog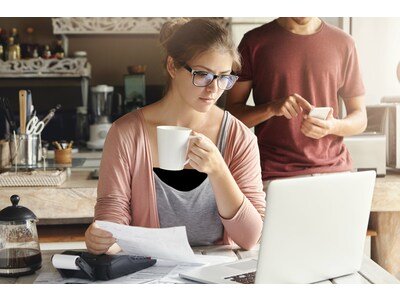 All news
Suggested listings in proximity