Residence strassen
8

results match your criteria

Receive new ads as soon as they are published
TOP PROJECT
Residence for sale in STRASSEN 19V17
from 1 255 599 to 3 059 979
La résidence ANDROMEDIA est située dans un futur quartier résidentiel de la commune très prisée de Bertrange. Andromeda a été pensée pour offrir à ses résidents un cadre de vie exceptionnel. Veuillez contacter votre agent immobilier : Alain MELEN au 691 400 002 ou Isabelle LAURES au 621 543 677. Distribuée sur quatre niveaux, Andromeda accueillera 7 appartements de 3 chambres à coucher, de 91 à 171 m² habitables. Chaque unité comprendra de beaux espaces extérieurs (terrasse, jardin), avec une hauteur sous plafond de 2,79 m et de 3,50 m pour le penthouse du 3ème étage et disposera également de parkings. La localisation est idéale ; à deux pas de l'Ecole Européenne, du futur tram et de la Belle Etoile. Cet appartement d'une superficie de 91,67 m², situé au rez-de-chaussée de la résidence, vous séduira par ses beaux espaces et son hauteur sous plafond de 2,79 m. Disponibilité: Fin 2023
TOP PROJECT
Residence for sale in STRASSEN 1EG2N
from 643 115 to 1 691 250
Le plan d'implantation de la résidence TETRA optimise les vues et les expositions afin que chaque appartement bénéficie d'un emplacement optimal. Chaque lieu de vie est différent et s'adapte aux besoins de chacun. La résidence TETRA se situe au coeur de Strassen, commune verdoyante et calme, mais avec pleins de petits commerces, écoles, parcs à quelques minutes à pied.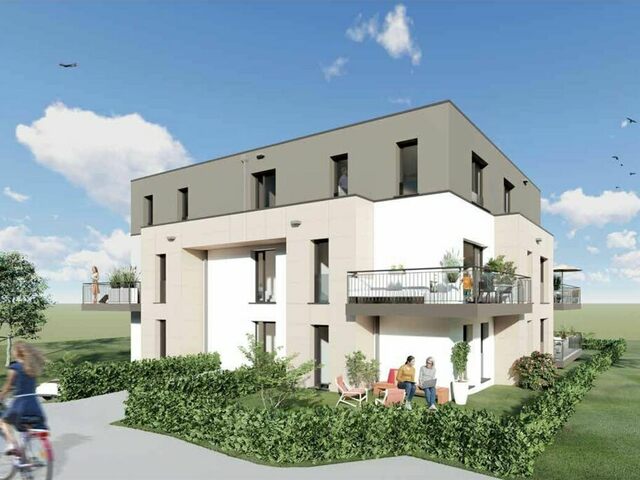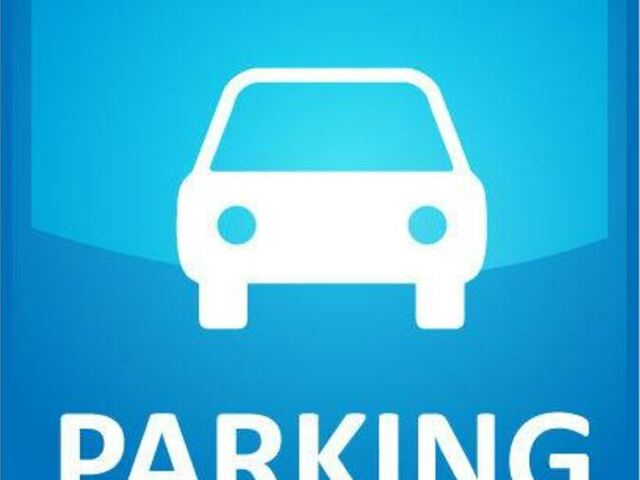 Residence for rent in STRASSEN 11ES2
Dans une résidence, située 132, route d'Arlon à Strassen, 10 emplacements extérieurs et 8 emplacements intérieurs à louer, dont 4 sont des box fermés. LOYER: - pour un emplacement extérieur : 110 euros --> offre spéciale : pour la location de 4 emplacements extérieurs, le 5ème est gratuit - pour un emplacement intérieur : 150 euros -- - pour un box fermé : 170 euros Les emplacements sont disponibles de suite. Plus d'informations au +352 26 29 68 08. Disponibilité: immédiate
Exclusiveness
Residence for sale in STRASSEN 19A1P
from 760 500 to 1 696 060
PIESCH III - Résidence 37 - Nouveau projet d'appartements dans le lotissement AM PIESCH III. Il s'agit de la troisième phase et de la dernière extension du lotissement AM PIESCH. Ce lotissement est situé idéalement dans une rue calme au Sud de STRASSEN, proche de toutes commodités. Se trouvant à seulement un kilomètre du Belair, cet endroit dispose d'une bonne connection vers le centre de la ville de Luxembourg. En cas d'intérêt, n'hésitez pas de nous contacter pour recevoir plus d'informations. PIESCH III - Residenz 37 - Neues Wohnungsprojekt AM PIESCH III. Dies ist die dritte Phase und die letzte Erweiterung des Bauprojekts AM PIESCH. Die Residenz befindet sich in idealer Lage in einer ruhigen Straße südlich von STRASSEN, in der Nähe aller Annehmlichkeiten. Dieser Ort liegt nur einen Kilometer vom Belair entfernt und bietet eine gute Verbindung zum Zentrum der Stadt Luxemburg. Bei Interesse, zögern Sie bitte nicht, uns für weitere Informationen zu kontaktieren. PIESCH III - Residence 37 - Piesch III is a brand new development of apartments in Strassen. This is the third and final extension of the "AM PIESCH" neighbourhood. It is nicely located in a quiet area in the southern part of STRASSEN, close to all amenities. Being only one kilometer from Belair, this neighbourhood has a great connection to the center of the city of Luxembourg. If you are interested in this project, please do not hesitate to contact us for more information.
Residence for sale in STRASSEN 132KJ
from 1 384 000 to 2 579 000
Strassen - RACKENBERG II - Residence IDA Lieu: Strassen/Rackenbierg - rue Lou Koster Nouvelle construction d'une résidence comprenant 7 appartements, dans une deuxième phase au Rackenberg, près de la rue de Reckenthal. - Situation centrale mais calme. - exécution moderne et de qualité supérieure - classe énergétique A / A - cave et emplacement souterrain pour chaque appartement - ascenseur de la cave jusqu'au 3. étage - Garantie d'achèvement, garantie décennale et garantie biennale.
Residence for sale in STRASSEN 135JM
from 1 384 000 to 2 579 000
Residence "IDA", Strassen "Rackebierg II", rue Lou Koster_ The Residence Ida comprises 7 residential units with a net living space between 27 m² and 158 m² covering 3 floors. Modern, high quality equipment Energy efficiency class A, thermal protection class A Basement room and parking space for every unit Access to lift on every floor All our apartments are provided with a notarial certificate. A completion guarantee from a Luxembourg bank or insurance company is included in the fixed price.
Residence for rent in STRASSEN 1E8TH
Immo Future vous présente des Bureaux en Location à Strassen Les Bureaux sont entièrement meublés. Equipements : 2 salle de réunion (accessibles gratuitement), un système d'alarme (accès 7j/7), 2 cuisines équipées (avec machines à café, micro-ondes, réfrigérateurs), des toilettes à chaque étage, ascenseur, parlophone. Les charges sont fixes et comprennent : eau, chauffage, électricité, nettoyage des bureaux et des communs, charges communes. Possibilité de mise en place d'un service de récupération et traitement du Courrier. Emplacements Parking disponible : 100,00€HTVA/Emplacement
Send an inquiry to real estate agents having property that matches your criteria.

Suggested listings in proximity