Apartment used sale steinsel
Search area changed by moving map.
Apartment used sale steinsel
11

results match your criteria

Receive new ads as soon as they are published
Listings
at this marker:
x
TOP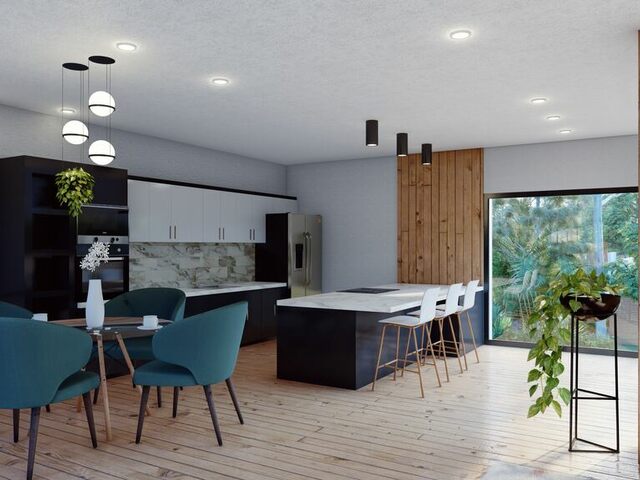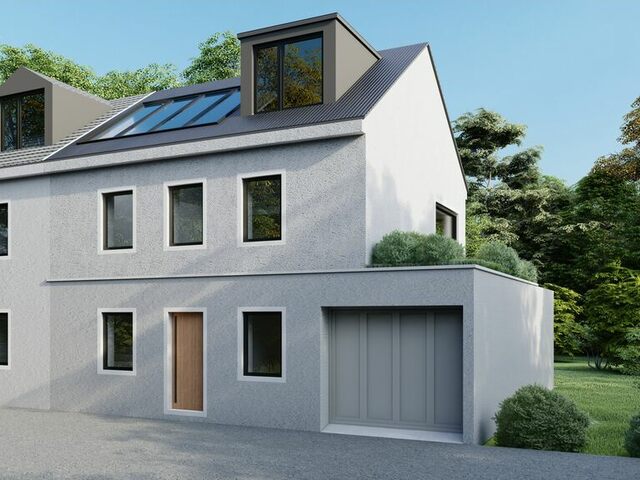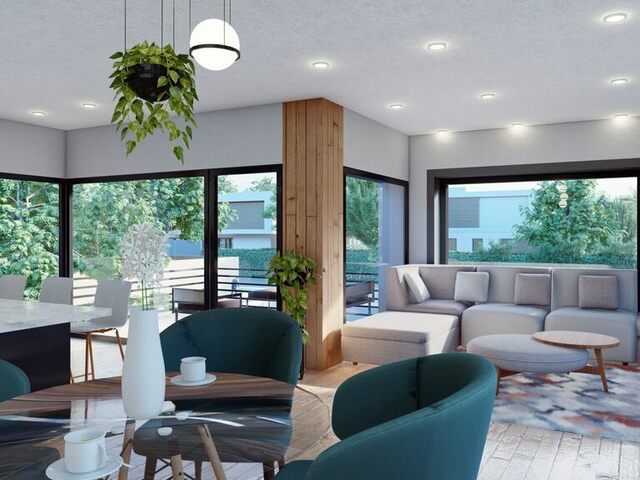 Triplex for sale in HEISDORF 1IHUD
1 490 000
180 m²
3 Rooms
2
3
Heisdorf /Community of Steinsel for sale: Future construction of a great triplex-flat without joint ownwership, contemporary loft style, with a very beautiful terrace with a nice vieuw and a courtyard with beautiful plantings The flat welcomes you with a large entrance that leads on the one hand to a beautiful , open to the roof staircase and on the other hand to a pleasant room that can be used as a bedroom with dressing, gym, office, etc.. From this room, a window opens onto a very charming courtyard that invites moments of relaxation. On the ground floor you will also find a beautiful bathroom and an office. On the first floor you will find an extremely spacious bright living room of over 65 m2 with open kitchen and terrace. On the second floor there are two bedrooms and a bathroom. The future owner has of course the possibility to change the floor plan according to his needs with the support of our architect.
Under offer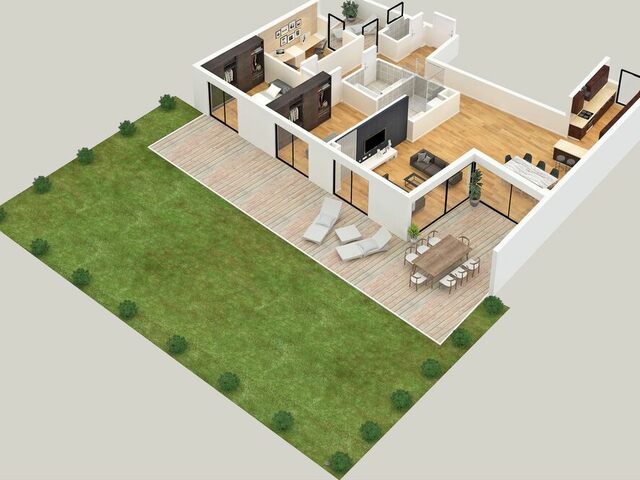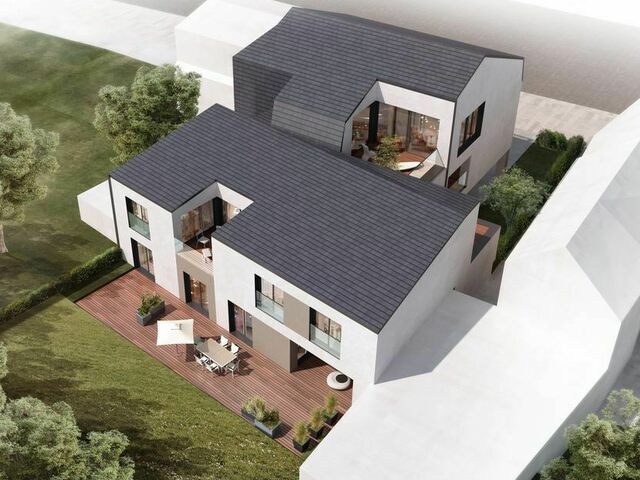 Apartment for sale in STEINSEL 112HX
1 122 117
127.89 m²
3 Rooms
2
++++UPDATE+++++ CET APPARTEMENT EST DEFINITIVEMENT VENDU ACTUELLEMENT EN CONSTRUCTION: Appartement 01 - Superbe appartement 3 chambres, 2 bains, situation centrale, grandes baies vitrées, très lumineux, exposition plein sud, terrasse de 66 m², jardin privatif de 150 m² clos, finition de luxe. Ecoles, transport public, supermarché, cabinet médical, infrastructures sportives etc. dans un rayon de 200 m. Accès autoroute à 3 minutes.. Le prix inclut la TVA à 3% sur la partie construction éligible. Emplacement voiture couvert disponible au prix de 33.000,- (tva 17% incl.)
Under offer
Apartment for sale in HEISDORF 1JKU4
958 751
113.8 m²
2 Rooms
1
SOUS COMPROMIS DE VENTE NEW IMMO S.A., votre agence immobilière à Luxembourg, vous propose ce MAGNIFIQUE REZ-DE-JARDIN au rez-de-chaussée d'une résidence neuve de 10 unités réparties sur 3 niveaux situé à HEISDORF, dans la commune de STEINSEL . Pour toute information complémentaire ou demande de visite, vous pouvez prendre contact avec Nicolas FORÊT - Gsm : 671 310 880 ou e-mail : nicolas.foret@newimmo.lu. Il se compose comme suit : hall d'entrée, débarras/local technique, WC d'invités, grand living avec cuisine ouverte et accès à la terrasse, 2 chambres à coucher avec accès terrasse, 1 salle de bains avec WC et 1 salle de douche, terrasse de 36,7 m2 et jardin privatif de 68 m2. Une cave, un emplacement dans la buanderie commune et un garage à bicyclettes et poussettes complètent cette offre. La surface habitable indiquée est la surface pondérée comprenant terrasse et jardin. Possibilité d'acquérir un emplacement intérieur pour 45.000 € HTVA. Les prix indiqués comprennent la TVA 3% (sous réserve de l'acceptation du dossier par l'Administration de l'Enregistrement et des domaines).
FIRST
Exclusiveness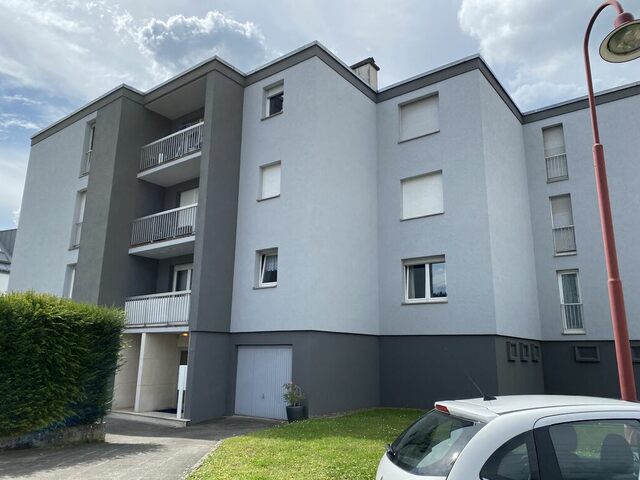 Apartment for sale in HEISDORF 1MY76
600 000
72.5 m²
1 Rooms
1
IMMO Vista-gest vous propose en exclusivité à la vente, un appartement lumineux et soigné au 1er étage, avec ascenseur, d'une surface habitable d'environ 72,50m2. L'appartement se compose comme suit : - Un hall d'entrée central desservant les espaces de vie. - Une pièce de vie accueillante et lumineuse, comprenant salon et salle à manger (26,50m2), avec accès au balcon. - Une cuisine équipée séparée. - Une chambre spacieuse d'une grande taille de 17,50 m2. - Une salle de bain avec baignoire. - WC séparé. Pour compléter ce bien, ils s'ajoutent une grande cave et une buanderie commune. Des travaux éventuels de mise au goût sont à prévoir. L'appartement est bien situé, la gare ferroviaire se trouve à seulement quelques pas. N'hésitez pas à nous contacter pour des informations supplémentaires. Tel : (00352) 621 729 482 Email : vistagest@pt.lu
FIRST
Apartment for sale in HEISDORF 1KMLZ
916 000
125 m²
3 Rooms
2
2
**Vente privée, agences s'abstenir** Description: Cet appartement 'duplex' d'une surface utilisable de 125m2 est située à Heisdorf, à 9km du centre de la ville de Luxembourg, proche de la gare de Heisdorf et du Walfer shopping center. L'espace de vie du bien se trouve au rez-de-chaussée sous un format open-space avec plafonds très hauts de 2,9m, équipée de fenêtres en PVC à triple vitrage à hauteur de plafond et de rafstores. Les chambres se trouvent au sous-sol parfaitement réalisées au même standard que le rez-de-chaussée et ont une hauteur de plafond de 2,45m. Le sous-sol est équipé de cours anglaises. Toutes les portes intérieures ont une hauteur de 2,20m. Le sous-sol donne accès directement au double garage privé. Surface utilisable 125m2: Rez-de-chaussée 65m2. Sous-sol aménagé 60m2. Garage double intérieur fermé 30m2 pour 2 voitures avec coin atelier. Terrasse 22m2. Rez-de-chaussée: 65m2 Entrée avec coin vestiaire WC séparé Grand espace de vie ouvert avec living, salle à manger, cuisine équipée et grand bureau (possibilité de l'enlever) Sous-sol aménagé 60m2: Hall de nuit avec possibilité de stockage Suite parentale avec salle de douche: 24m2 Chambre 2: 9,7m2 Chambre 3: 21m2 (actuellement utilisée comme salle de fitness / équipée des raccords pour machine à laver) 2e salle de douche: 4,2m2 Détails: - Cuisine italienne Snaidero (Appareils Siemens, hotte aspirante NOVY) avec plaque en granit nero assoluto - Terrasse en pierre naturelle 22 m2 - Prises ethernet dans toutes les pieces - Chaudière gaz, radiateurs
Under offer
Exclusiveness
Apartment for sale in STEINSEL 1K33V
Situé dans quartier résidentiel très tranquille, au 1er étage de la résidence construite en 1995, bel appartement proposant +-75 m² habitables + terrasse de +-4 m², comprenant : - Hall d'accueil - Salon et salle à manger. - Cuisine équipée indépendante. - 2 chambres à coucher. - Salle de bains avec Wc et 1 fenêtre. - Garage fermé pour une voiture avec cave intégré. - Buanderie commune. Il s'agit d'un appartement traversant situé au premier étage de l'immeuble avec ascenseur. L'immeuble et l'appartement disposent de 3 côtés libre, ce qui apporte beaucoup de luminosité dans l'appartement sur le pignon nu avec également une fenêtre dans la salle de bains. La résidence de 8 appartements a été régulièrement entretenue : elle dispose d'une nouvelle façade isolante, d'une nouvelle couverture en zinc, l'installation électrique est en conformité, fibre optique ... Il s'agit de la première chaudière au mazout, en bon état de fonctionnement. Actuellement il n'y a aucun travail prévu et à prévoir dans la résidence.
Under offer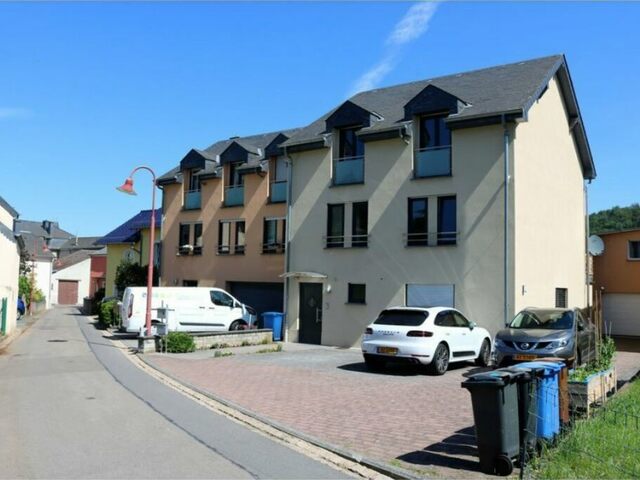 Apartment for sale in HEISDORF 1D1BJ
°°°VENDU°°° Situé au rez-de-chaussée de la maison bi-familiale construite en 2004, bel appartement de +/- 62 m² habitables, disposant d'un accès de plain-pied aux terrasses et au jardin privatif, comprenant : - Hall d'accueil. - Salon et salle à manger avec accès terrasses et jardin. - Belle cuisine équipée ouverte sur salle à manger. - Une grande chambre à coucher. - Salle de douche (avec fenêtre). - Wc séparé. - Débarras dans l'appartement. Annexes et dépendances : 2 Terrasses accessibles de plain-pied depuis l'appartement. Jardin privatif clos de +/- 60 m2. Maisonnette aménagée. Débarras de +/- 30 m2, entièrement rénové et aménagé en studio disposant d'une chambre / living, d'une kitchenette et d'une salle de douche avec fenêtre). 2 parkings extérieurs. L'ensemble en parfait état d'entretien. Très belles prestations et directement habitable. Quartier résidentiel très tranquille, la résidence présente 3 cotes libres. Faible charges mensuelles. Classe énergétique E-E. Disponible le 15/02/2021.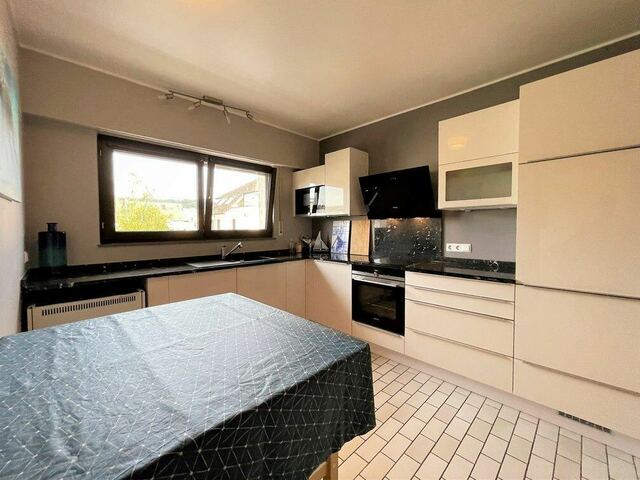 Apartment for sale in STEINSEL 1NKZ6
715 000
62 m²
1 Rooms
1
2
*** DANS UN SECTEUR RESIDENTIEL ET HYPER CALME *** Dans une résidence hyper calme, localisée dans une impasse, découvrez ce bel appartement, situé au 2ème étage d'une petite copropriété de 3 logements. Il se compose d'un beau séjour exposé Est et donnant sur un joli balcon avec une vue dégagée. Une cuisine séparée, parfaitement équipée, avec un grand débarras. Une chambre sur jardin exposée Ouest, une salle de douche rénovée récemment, avec toilettes et une fenêtre. Un hall avec vestiaire et des toilettes séparées. L'appartement est loué actuellement 1250€ mensuels hors charges, bail d'un an pouvant prendre fin au 31 janvier 2022. Un box fermé,un emplacement extérieur, une cave individuelle avec un espace buanderie ainsi qu'un jardin et un grenier communs,viennent compléter ce bel ensemble. ***A visiter absolument*** Prix annoncé frais d'agences inclus, à charge du vendeur. Pour tout renseignement ou visite Votre agent : Anne Mestrallet +352 661 274 772 anne@glacis-immo.lu Vous pensez à vendre votre maison ou votre appartement... C'est une décision importante ! Nous sommes là pour vous accompagner, avec efficacité. Nos estimations sont sérieuses, réalistes et gratuites. Profitez-en ! Chacune de nos photos et annonces sont réalisées avec un soin tout particulier. Votre bien sera mis en valeur comme il le mérite ! Contactez-nous !!! ________________________________________________________________ Les informations fournies par l'agence ont un caractère indicatif et non contractuel. En conséquence, elles ne peuvent engager la responsabilité de l'agence et ne dispensent pas la personne intéressée de réaliser les vérifications.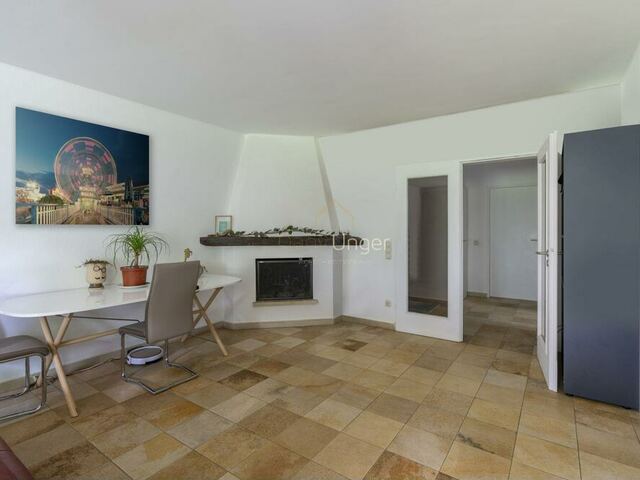 Apartment for sale in STEINSEL 1KRET
630 000
70 m²
1 Rooms
1
1
Très bel appartement de charme d'une surface d'environ 70 m2 situé au rez-de-chaussée d'une résidence située en pleine nature dans un parc arboré. Le bien se compose comme suit : un hall d'entrée avec grande armoire encastrée, un living lumineux spacieux avec feu ouvert et accès terrasse et parc, une cuisine équipée avec lave-linge - accès terrasse et parc, une chambre à coucher, un WC séparé, une salle de bains avec fenêtre (baignoire et lavabo) Revêtement de sols : - Hall d'entrée et living : pierre naturelle Sollenhofen - Chambre à coucher : parquet - Cuisine et salle de bains : carrelage Installation de nouvelles fenêtres (2019) Année de construction : 1986 Classes énergétique et thermique : G-F Cave Garage (box fermé) Situation très calme et agréable, proche de la station de bus, des commerces, des grandes axes, des espaces verts et de toutes commodités.
Under offer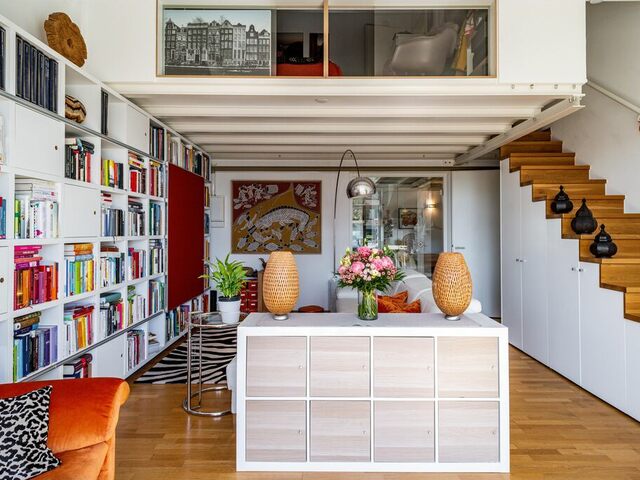 Apartment for sale in STEINSEL 1H15P
885 000
100 m²
3 Rooms
1
1
Contact: Jonathan PACE (Email: jonathan.pace@remax.lu, GSM: +352 661 391 623) RE/MAX, your real estate solution in Steinsel, is very proud to present to you this truly lovely, very bright and cosy apartment, located in the town of Steinsel, just to the north of Luxembourg City. The apartment is made up as follows: - Main entrance into a small hallway - Two comfortable bedrooms (15.5m2 and 10.5m2). The smaller bedroom also has a small mezzanine that can be used as a bed. Both bedrooms face South and have large windows. - Shower room of 5m2 that includes a toilet - Living room of 31m2 - Separate kitchen and dining of 20m2 The living room gives access onto a 7m2 south-facing balcony that overlooks the gardens at the back of the building, as well as the church of Steinsel. Also in the living room there is a small staircase that provides access to a mezzanine, where one finds a third bedroom and some office space. The apartment has high ceilings throughout, providing a large volume and airy atmosphere. In the basement area, one finds a private parking space and a 7m2 cellar, as well as common areas that include a laundry room. The apartment block is made up of only 4 units, and is served by a lift. The apartment is in perfect condition and no works are necessary. Agency fees are at the expense of the seller.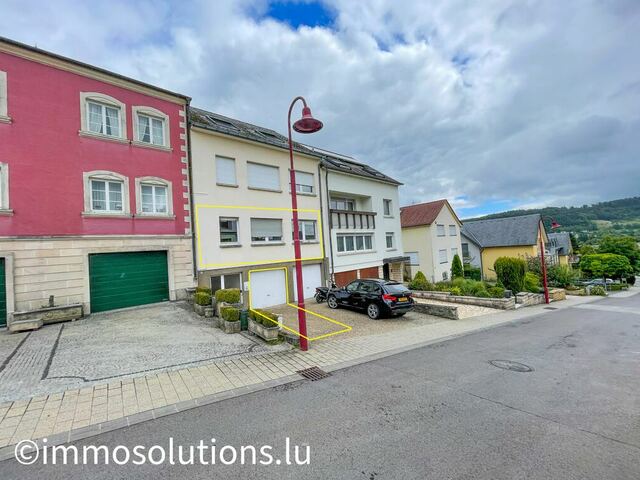 Apartment for sale in STEINSEL 1KYQR
799 000
80 m²
2 Rooms
1
2
Steinsel (in Luxembourgish: Steesel) is a Luxembourgish locality and the capital of the municipality bearing the same name located in the canton of Luxembourg. Very nice bright apartment with a living area of ​​+/- 80m2 located on the 1st floor of a small residence with only 3 units. The apartment consists of an entrance hall, a large living room with dining room, an individual equipped kitchen (possibility of installing an open kitchen to the living room), a bathroom with bathtub, a separate toilet, two bedrooms, a storage room, a cellar, a closed garage (box) and an outdoor parking (in front of the garage). Very beautiful sunny terrace with magnificent garden in the common part. Some renovations to be planned. Price is negotiable.
Send an inquiry to real estate agents having property that matches your criteria.

Suggested listings in proximity