Search area changed by moving map.
Apartment rent schengen
2

results match your criteria

Receive new ads as soon as they are published
Listings
at this marker:
x
Exclusiveness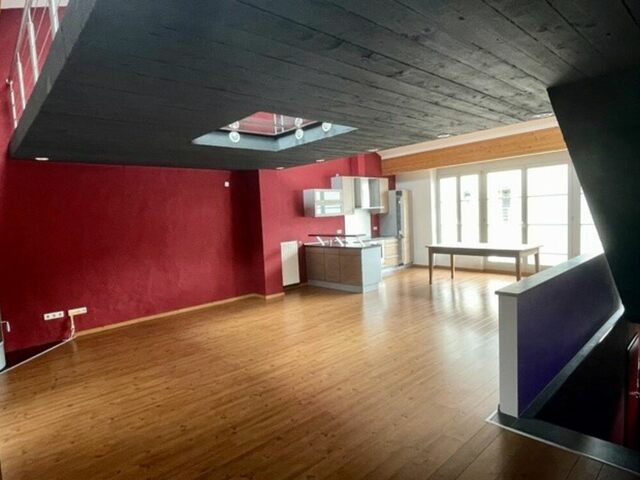 Loft for rent in WELLENSTEIN 1J9SP
+++ A LOUER +++ Beau loft lumineux de +ou - 120 m2 en plein cœur de Wellenstein dans une petite rue très calme. Ce loft se compose comme suit: Au rez-de-chaussée se trouve un garage pouvant accueillir deux grandes voitures et beaucoup de place encore pour des vélos ou motos, une buanderie, un WC séparé, une grande cave. Au 1er étage se trouve la pièce de vie entièrement ouverte avec cuisine équipée et cheminée, une grande salle de bains avec douche, baignoire et WC, une grande chambre. Au deuxième étage se situe une mezzanine donnant sur la pièce de vie et pouvant faire office de bureau de coin détente / lecture. Ce loft est un objet rare, avec de belles prestations. Loyer mensuel 1450€ hors charges (l'ensemble des charges devant être prises en charge par le locataire). Après 12 mois de loyer payé sans retards et si le loft reste parfaitement entretenu, le propriétaire restituera au locataire un mois de loyer soit 1450€ Frais d'agence: 1450€ ht Une exclusivité Immobilière EHLINGER s.a.
Exclusiveness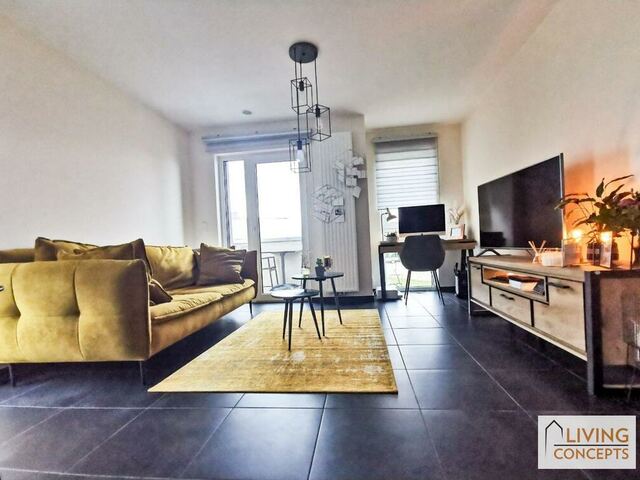 Apartment for rent in SCHENGEN 1KCB8
Tags | apartment - 1 bedroom - balcony - Elvange / Schengen What: an apartment covering an area of 54.3 sq. m. which consists of: - a hall (6.7) - a fully equipped kitchen open to a living room (25.26) with access to a balcony (4.55) - a shower room (6.59) - one bedroom (14.21) The apartment includes as well a storage room as well as two inside parking lots. Where: in Elvange, a small section of the municipality of Schengen in the canton of Remich, i.e. right by the German border and some 25 km from the capital city of the Grand Duchy. Shops, supermarkets and other amenities are available in Schengen, Ellange-Gare as well as in the neighbouring spa resort of Mondorf-les-Bains. Why: the apartment lies on the 1st floor of a beautiful residence situated in a quiet residential area and is very well laid out. The property enjoys easy access to the main roads, thus making sure you can reach Mondorf-les-Bains as well as Remich in 10 minutes and Luxembourg City in about half an hour. Monthly rent : 1,150 € Charges : 253 € including TV and Internet connection Warranty : 3,450 € Agency fee : 1,345.50 € Minimum duration of contract : 1 year Availability : 01.08.2021 All of the above information has been provided by the owner. No responsibility is assumed with regard to the accuracy and comprehensiveness of this information. Please contact Mr Jean-Paul ROMMES (Mobile: 621 68 77 76) or by email at info@living-concepts.lu if you want to arrange an appointment or if you have any additional questions.
Send an inquiry to real estate agents having property that matches your criteria.

Suggested listings in proximity