This object is part of this building: (
4)
Allotment for sale in ETTELBRÜCK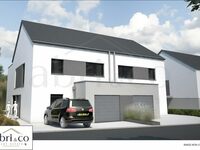 More infos
2
people are interested in this ad today.
Contact the advertiser
Luxembourg / North / Ettelbrück / Ettelbrück
373 440 €
Finance
5.1 ar.
Surface of the ground
Description
LAND for sale in ETTELBRÜCK (Ettelbrück, North), Luxembourg.
Surface of the ground (ares) 5.1.

Partner agency for more than 11 years
Agency reference: 3028103
Sale Details
Agency fees at the expense
Not communicated
Simulate the monthly payment of your home loan
The exact address of this ad is not communicated.
Request property address
Registered average price in the community:
€ 6.086 / m² (€ 5.078 - € 7.281)*
*Source: Ministry of Housing - Housing Observatory
Municipality of Ettelbruck
15,18 km²
8.278 inhabitants
545 inhabitants/km²

Abri&Co
2, rue Benjamin Franklin, 1540, Luxembourg-Gasperich, Luxembourg
Mathieu SCHERRER
Négociateur immobilier
Partner agency for more than 11 years
Mathieu SCHERRER
Négociateur immobilier
Abri&Co
2, rue Benjamin Franklin
1540 Luxembourg-Gasperich
Luxembourg
Partner agency for more than 11 years